Event Details
Israel Beyond the Headlines: Part II with Chemi Shalev
10:30am-11:15am, PDT
---
Prerequisite Note: Due to the virtual setting of this class, you must have computer capability, including internet access, in order to participate. A camera is also optimal but not required.
---
Israel's civil society is complex, and its political and financial realities change dramatically with each passing day. Join three veteran journalists representing Ha'aretz, Moment and Globes as they offer a deep dive to what really is happening in Israel from their perspectives and what the uncertain future may hold. 
Please Note: This is a single session, Part 2 of the series. If you would like to sign up for all 3 sessions and receive a discount, click here. 
---
July 13th, 2020
Instructor: Chemi Shalev - US editor and correspondent for the Haaretz newspaper, in both Hebrew and English; former diplomatic correspondent for Jerusalem Post, Davar and Ma'ariv. 
Topic: Israeli Politics Explained: After a year of repeat elections and political paralysis, Israel finally has a new government - the most bloated in its history. How did we get here? What is the secret of Netanyahu's charm, what historic and social grievances does he draw on and how has he managed to triumph despite standing trial as a criminal defendant? And Israel's despondent center-left - which is closest in its liberal worldview to U.S.Jewry - has been crushed by recent events. Can it ever recover?
---
All Zoom invitations and links to course material will be included in your confirmation email. If you do not receive them, please reach out to wcce [at] aju.edu.
---
ALL SALES FINAL. NO REFUNDS OR EXCHANGES.
---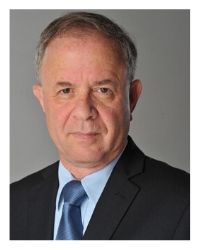 Chemi Shalev is a senior columnist for the widely respected Haaretz news organization. From 2011-2016, he lived in New York, serving as Haaretz's U.S. editor and correspondent.  
Mr. Shalev writes commentary and analysis in both Hebrew and English about U.S. politics, U.S.-Israeli relations, the American Jewish community, Israeli politics and the Israeli-Palestinian conflict. He has written on these topics for almost four decades for various Hebrew-language Israeli newspapers as well as the Jerusalem Post and the Forward. 
Mr. Shalev's columns are frequently cited in major U.S, outlets. He has been a guest-commentator on CNN, MSMBC, BBC, Sky, CBS and other television networks.  
Mr. Shalev is married, has three daughters and lives in Givatayim, Israel. 
Event Contact
Contact Name
The Whizin Center for Continuing Education