Event Details
Israel Beyond the Headlines: Part I with Tal Schneider
10:30am-11:15am, PDT
---
Prerequisite Note: Due to the virtual setting of this class, you must have computer capability, including internet access, in order to participate. A camera is also optimal but not required.
---
Israel's civil society is complex, and its political and financial realities change dramatically with each passing day. Join three veteran journalists representing Ha'aretz, Moment and Globes as they offer a deep dive to what really is happening in Israel from their perspectives and what the uncertain future may hold. 
Please Note: This is a single session, Part I of the series. If you would like to sign up for all 3 sessions and receive a discount, click here. 
---
July 6, 2020
Instructor: Tal Schneider - Chief Diplomatic and Political Correspondent for the Israeli Financial Daily, Globes.
Topic: Israeli Society at a Crossroad: Israel's President Rivlin's New Israeli Order (referring to his famous speech on that theme), looking at Israel's 4 main groups: National-Religious, Secular, Palestinian Arabs & Ultra-Orthodox and the way forward in a complex, intriguing and spiritually-rich Israel.
---
All Zoom invitations and links to course material will be included in your confirmation email. If you do not receive them, please reach out to wcce [at] aju.edu.
---
ALL SALES FINAL. NO REFUNDS OR EXCHANGES.
---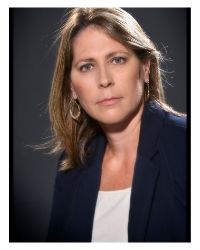 Tal Schneider, Diplomatic & Political Correspondent, Globes Business Newspaper.  
Former D.C. Correspondent for Maariv Daily (2004-2009), and political blogger running her own political blog "The Plog" (2010- 2017). 
Frequent commentator on Israeli radio & tv stations; ranked 32nd on Forbes Magazine 2017 list of Israel most influential women; a recipient of 2015 Ometz (public courage & integrity) Award ; and the 2012 Google Digital Excellence in Journalism Award. 
Event Contact
Contact Name
The Whizin Center for Continuing Education