Event Details
Is it Funny for the Jews?
Tuesday, 12:00pm PDT
---
Jews often pride themselves on the natural ability to find humor in the dark crevices of life. But is facing life's challenges with a sense of humor an innately Jewish impulse? And in these dark times rife with antisemitism and hatred, has it gone too far? Join Rabbi Sherre Hirsch in conversation with Dani Klein Modisett, Founder/CEO of Laughter on Call, for a rich conversation on how and why we address serious topics-- from the personal to the global-- with humor, and whether it is always helpful to do so. 
---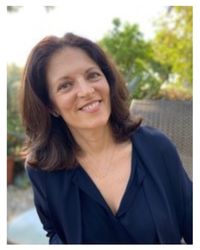 Dani Klein Modisett is the Founder/CEO of "Laughter On Call." In 2018, after her mother became depressed facing Alzheimer's disease, Dani had the idea to hire a comedian to cheer her up. It worked and changed the quality of her end of life care. She wrote an article about the experience for AARP magazine, received hundreds of requests for comedians and launched the company. She is also the author of the books, "Take My Spouse, Please." (Shambhala Press, 2015) about how to create shared laughter to keep your marriage happy and healthy and "Afterbirth...stories you won't read in Parents magazine," (St. Martin's Press, 2009). Her writing has appeared in The NY Times, The LA Times, Parents Magazine and many websites. Dani taught Stand-Up at UCLA for 10 years, and has coached keynote speakers, business leaders, and Congressional candidates to use more humor in their communication. She has been a guest speaker at Harvard Business School, Stanford, UCLA, Fuqua and Dartmouth. She has two sons and lives in Los Angeles with her husband. 
---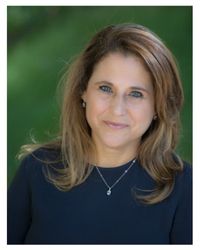 Rabbi Sherre Hirsch is the Chief Innovation Officer at American Jewish University. She made headlines as the first female rabbi at Sinai Temple, the largest Conservative congregation on the west coast. She served as Senior Rabbinic Scholar at Hillel International, where she created and developed Hillelwell, an initiative for Hillels worldwide to become the recognized address for preventative mental health. A thought leader and author on spirituality and religion, Rabbi Hirsch has appeared on the Today Show, ABC News, Extra, and PBS, among other outlets, and has been a contributor to Time.com, Oprah Magazine, the Jewish Journal, the Hollywood Journal, and more.
---