Event Details
Inside dublab: Creating Music Culture Today
10 am PDT
---
For the past 20 years, dublab has been a transformative force in Los Angeles and beyond. With an international following – from musicians in Tel Aviv to affiliate stations in Barcelona, Japan, Germany and Brazil – this radio station has become a fixture of local culture, whether through online programs, or in person events, shows and immersive experiences.
Join a conversation with founder Alejandro Cohen, about his journey from Argentina to the heart of L.A., and how to create and propel culture at this current moment.
---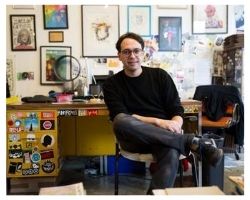 Alejandro Cohen is the Executive Director of the non-profit radio station dublab and DJ/host of his weekly radio program Elevation Through Sound. Alejandro is also a musician, composer and producer, his work has been featured on various documentaries. His music has been released on many labels under a number of projects/bands including Cafe Ale, Pharaohs, Psychic Powers and Languis.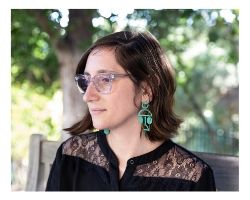 Dr. Rotem Rozental is Chief Curator and Senior Director of Arts and Culture at American Jewish University. Israeli photo-historian, scholar, consultant, lecturer and mother (not necessarily in that order!), her writings appeared in Artforum.com, Tablet, Philosophy of Photography, Tohu Magazine, and Alaxon, among other outlets. Rotem's work has been recognized and supported by various organizations, including Artis, Independent Curators International (ICI) and The Center for Jewish History.
Event Contact
Contact Name
The Whizin Center for Continuing Education