Event Details
Holiday Hacks: Seeking (and Finding) Asylum in the Arts
9:30am PDT
---
With an international network of Jewish artists, annual retreats and ongoing support of creative work, Asylum Arts have been re-imagining the impact of Jewish art on the world. Their most recent project, Inspired 5781, showcases works created to excite, inspire and steep us during these days of awe.
Join a conversation with founder Rebecca Guber, participating artist Chari Pere, and AJU's Dr. Rotem Rozental, to discuss the challenges and possibilities of creating art at a time of deep crisis, and finding new ways to engage your tiny humans at the same time. To experience Inspired 5781, please click here.
---
We encourage everyone to watch the presentation live. It will not be available to view as we are currently working behind the scenes to improve the user experience.
---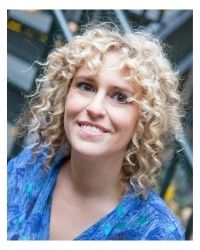 Rebecca Guber is the Director and founder of Asylum Arts, and previously was the founding director of the Six Points Fellowship for Emerging Jewish Artists. Over the past 15 years, Rebecca has built a community of artists exploring Jewish ideas and identity through fellowship commissions for new work, international retreats, and professional development. Asylum Arts and the Six Points Fellowship, both under her direction, have provided the most direct support and funding of emerging Jewish artists in this generation.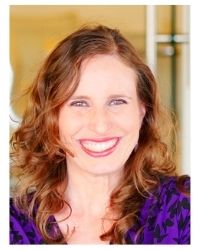 Cartoonist Chari Pere is known for breathing artistic life and voice into some of the biggest ad campaigns in the country for companies like Red Bull and Budweiser. As an independent artist, Chari is known for her unmistakable visual style and perspective, telling heartfelt, impactful, real stories. Her most widely recognized cartoon, "Miscarried, The Comic," went viral after being shared by a number of celebrities and online publications in May 2017. Chari enjoys using her cartoon-y powers for good! From creating coloring books for children's health organizations, to storyboards for network TV, and working with everyone from #1 New York Times Bestselling authors, to showrunners at Comedy Central, Chari Pere is making the world a happier, more connected place - one cartoon at a time. Chari lives in Los Angeles with her husband, and three kids.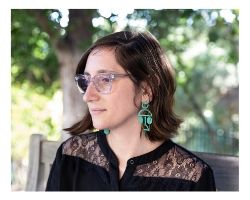 Dr. Rotem Rozental is Chief Curator and Senior Director of Arts and Culture at American Jewish University. Israeli photo-historian, curator, scholar, consultant, lecturer and mother (not necessarily in that order!), she organized exhibitions and mentoring opportunities for artists across the world, and her writings appeared in Artforum.com, Tablet, Philosophy of Photography, Tohu Magazine, and Alaxon, among other outlets. Rotem's work has been recognized and supported by various organizations, including Artis, Independent Curators International (ICI) and The Center for Jewish History.
Event Contact
Contact Name
The Whizin Center for Continuing Education