Event Details
Holiday Hacks: Game On, Sukkah Edition
12pm PDT
---
It's game time in the sukkah and we have Stacy Katz, founder and co-inventor of an award-winning best-selling lifestyle product一the family card game, "Not Parent Approved."
Her upbringing at Camp Ramah taught her that it is essential to find joy and fun. Hear her first-hand experience as a single mom trying to balance screen time with offline entertainment to make every moment matter.
---
We encourage everyone to watch the presentation live. It will not be available to view as we are currently working behind the scenes to improve the user experience.
---
---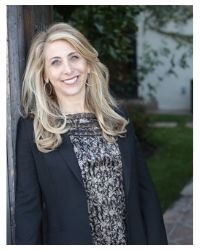 Stacy Katz is the founder and co-inventor of the best selling family card game, Not Parent Approved. She has a 20+ career leading public relations for startups and global companies such as Hewlett-Packard, Verizon, Vivendi and more. She took this communications expertise and built a lifestyle brand that has earned over 11 toy awards and garnered positive reviews and accolades from leading publications such as O Magazine, The Today Show, Fox News, Real Simple, Forbes, USA Today and many more.
Her mission is to make family life more entertaining and fun than any virtual world and more satisfying than killing zombies. And also to see her son's eyeballs again. Not Parent Approved is sold exclusively on Amazon in the US, Australia, Canada and coming to the UK/EU for holiday 2020.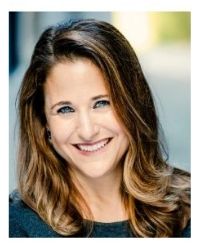 Rabbi Sherre Hirsch is the Chief Innovation Officer for American Jewish University. Rabbi Hirsch made headlines as the first female rabbi at Sinai Temple, the largest Conservative congregation on the west coast. She served as Senior Rabbinic Scholar at Hillel International, where she created and developed Hillelwell, an initiative for Hillels worldwide to become the recognized address for preventative mental health. A thought leader on spirituality and religion, Rabbi Hirsch has appeared on the Today Show, ABC News, Extra, and PBS, among other outlets, and has been a contributor to Time.com, Oprah Magazine, the Jewish Journal, the Hollywood Journal, and more. She is the author of "Thresholds, How to Live Fearlessly and Regret Free" (featured in "Hot Type" in Vanity Fair), and "We Plan, God Laughs, What to do When Life Hits You Over the Head" (recognized on Amazon's Top 100 List). Rabbi Hirsch was ordained by the Jewish Theological Seminary of America.
Event Contact
Contact Name
The Whizin Center for Continuing Education