Event Details
Harvesting Resources within You: A Sukkot Conversation with Amy Herman
10am PDT
---
During this time of year, we are asked to pause and reflect, but how? Amy Herman, founder of The Art of Perception, teaches that by looking at art with a particular view we can learn about ourselves, our communities and the world. You will discover that your visual intelligence can unlock inner resources in this time of crisis that you did not even know you possess. She will be in conversation with AJU's Chief Curator, Dr. Rotem Rozental.
To purchase the book, please visit: http://www.visualintelligencebook.com/the-book
---
We encourage everyone to watch the presentation live. It will not be available to view as we are currently working behind the scenes to improve the user experience.
---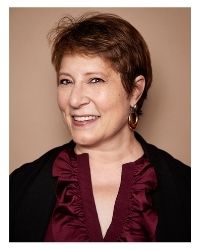 Amy Herman is a lawyer and art historian who uses works of art to sharpen observation, analysis, and communication skills. By showing people how to look closely at painting, sculpture, and photography, she helps them hone their visual intelligence to recognize the most pertinent and useful information as well as recognize biases that impede decision making. She developed her Art of Perception seminar in 2000 to improve medical students' observation and communication skills with their patients when she was the Head of Education at The Frick Collection in New York City. She subsequently adapted the program for a wide range of professionals and leads sessions internationally for the New York City Police Department, the FBI, the French National Police, the Department of Defense, Interpol, the State Department, Fortune 500 companies, first responders, the military, and the intelligence community. In her highly participatory presentation, she demonstrates the relevance of visual literacy across the professional spectrum and how the analysis of works of art affords participants in her program an innovative way to refresh their sense of critical inquiry and reconsider the skills necessary for improved performance and effective leadership. The program has been featured in The New York Times, The Wall Street Journal, The CBS Evening News, and Smithsonian Magazine, among others. Her TED talk, A Lesson on Looking, went live in December 2018. Ms. Herman holds an A.B., a J.D., and an M.A. in art history. Her book, Visual Intelligence, was published in May 2016 and was on both the New York Times and Washington Post best sellers' lists.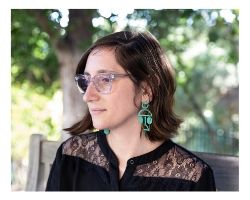 Dr. Rotem Rozental is Chief Curator and Senior Director of Arts and Culture at American Jewish University. Israeli photo-historian, curator, scholar, consultant, lecturer and mother (not necessarily in that order!), she organized exhibitions and mentoring opportunities for artists across the world, and her writings appeared in Artforum.com, Tablet, Philosophy of Photography, Tohu Magazine, and Alaxon, among other outlets. Rotem's work has been recognized and supported by various organizations, including Artis, Independent Curators International (ICI) and The Center for Jewish History.
Event Contact
Contact Name
The Whizin Center for Continuing Education