Event Details
Gentle Wisdom for a Complicated World
10 am PDT
---
As we trudge our way through these moments of uncertainty, Noah Ben Shea, poet, philosopher, international best selling author, and Pulitzer Prize nominee will guide us with compassion, humor and wisdom, giving us a spiritual road map to a better place of hope, comfort and direction. To purchase Jacob the Baker, please click here. 
---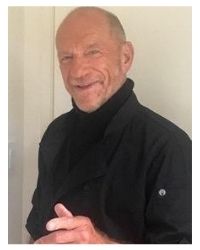 Noah benShea was a Dean at UCLA at 23. His first book was awarded and published at 24. He was Professor of Religions at International University when he was 27. He was a Fellow at the USC Center for the Humanities when he was 28. And he was named a Fellow at the world's first long rang think tank tasked with bringing the world's best minds together as an early warning system, when he was 30.
Noah benShea is one of North America's most respected and beloved poet philosophers. He is international best selling author of 28 books translated into 18 languages. His JACOB THE BAKER series of books are embraced by millions around the world. He was a syndicated columnist to the NY Times Regional Network for five years and was nominated for The Pulitzer Prize. Noah has spoken to the Library of Congress and at countless universities and colleges, including Harvard, MIT, Fuqua School of Business and some of America's most prestigious companies and institutions including: Starbucks, The GAP, The United States Air Force Academy, and The US Department of Defense. He has been published by Oxford University Press and The World Bible Society in Jerusalem.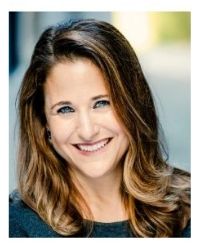 Rabbi Sherre Hirsch is the Chief Innovation Officer for American Jewish University. Rabbi Hirsch made headlines as the first female rabbi at Sinai Temple, the largest Conservative congregation on the west coast. She served as Senior Rabbinic Scholar at Hillel International, where she created and developed Hillelwell, an initiative for Hillels worldwide to become the recognized address for preventative mental health. A thought leader on spirituality and religion, Rabbi Hirsch has appeared on the Today Show, ABC News, Extra, and PBS, among other outlets, and has been a contributor to Time.com, Oprah Magazine, the Jewish Journal, the Hollywood Journal, and more. She is the author of "Thresholds, How to Live Fearlessly and Regret Free" (featured in "Hot Type" in Vanity Fair), and "We Plan, God Laughs, What to do When Life Hits You Over the Head" (recognized on Amazon's Top 100 List). Rabbi Hirsch was ordained by the Jewish Theological Seminary of America.
Event Contact
Contact Name
The Whizin Center for Continuing Education