Event Details
From Gangs  2God: The Evolution of Nissim Black
12:30pm PDT
---
Nissim Black was born as a Muslim in Seattle, converted to Christianity at the age of 14 and by 2011 was on his way to becoming an Orthodox Jew. Changing his name from Damian to Nissim, appropriately meaning miracles, this American-Israeli rapper is lighting up the music scene and making miracles happen around the world. Join us as he shares his story of finding meaning and making space in the Jewish world, as well as a sneak peek to his soon to be launched upcoming album.
We encourage everyone to watch the presentation live. It will not be available to view as we are currently working behind the scenes to improve the user experience.
---
ALL SALES FINAL. NO REFUNDS OR EXCHANGES.
---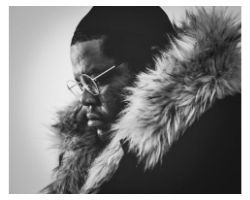 Nissim Black has been a gangsta rapper, a gang member, and a faith seeker. But it is his current incarnation that is here to stay: an African American Hasidic Jew who brings sharp beats and hooked-filled rhymes to the masses.
The first single of 2020, "Mothaland Bounce" is a confluence of everything he's ever done, and everywhere he's ever been. The vibe is old school, but the song is thoroughly fresh, pairing big beats with an African hook and a catchy chorus for a video that has already garnered 3.9 million views on YouTube.
With "Best Friend," his latest single, and other new tracks, Black has reset his sound to better reflect his past and his present. "'Best Friend' is a love song to music itself which does so much for the Human soul. We fall in love with music before we know how to speak, it befriends all of us at an early age." Black says. "Through life's ups and downs it always has the right tune or words to comfort us."
The new tunes feature Black's melodic singing mixed with silky smooth beats and his nimble verbal sparring; Black's music has always leaned heavily on melody, but he had to wait for hip hop to catch up. After a long discovery process, both musically and personally, Black has finally found his true identity. "All of those journeys—being in a gang, being on the football team was a part of me trying to say, 'I belong to something greater than myself, I know where, but I belong somewhere,'" he says. "It's almost like trying to find that home."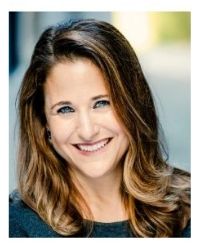 Rabbi Sherre Hirsch is the Chief Innovation Officer for American Jewish University. Rabbi Hirsch made headlines as the first female rabbi at Sinai Temple, the largest Conservative congregation on the west coast. She served as Senior Rabbinic Scholar at Hillel International, where she created and developed Hillelwell, an initiative for Hillels worldwide to become the recognized address for preventative mental health. A thought leader on spirituality and religion, Rabbi Hirsch has appeared on the Today Show, ABC News, Extra, and PBS, among other outlets, and has been a contributor to Time.com, Oprah Magazine, the Jewish Journal, the Hollywood Journal, and more. She is the author of "Thresholds, How to Live Fearlessly and Regret Free" (featured in "Hot Type" in Vanity Fair), and "We Plan, God Laughs, What to do When Life Hits You Over the Head" (recognized on Amazon's Top 100 List). Rabbi Hirsch was ordained by the Jewish Theological Seminary of America.
Event Contact
Contact Name
The Whizin Center for Continuing Education