Event Details
Free Speech & Censorship in Israel's Art World: Barbur Gallery
11am PDT
---
After 15 years of collaborative, community-driven activity, the acclaimed Barbur Gallery in Jerusalem was evicted. The closure culminated years of media attacks and legal battles, instigated by national and municipal local leaders.
Join a conversation with the Gallery's Curator Abraham Kritzman and AJU's Chief Curator, Dr. Rotem Rozental, about what led to this moment, what will come next, the perils of self-censorship and some valuable lessons.
---
We encourage everyone to watch the presentation live. It will not be available to view as we are currently working behind the scenes to improve the user experience.
---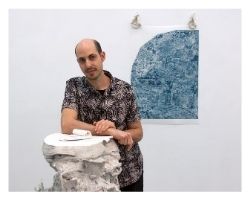 Abraham Kritzman is an artist living and working in Tel Aviv and Jerusalem. He is Currently a Lecturer at Bezalel Academy in Jerusalem, and teaches in the Tel Aviv Museum workshops. He is also a member and curator of Barbur Gallery Jerusalem. Abraham holds an MA from the Painting Programme at the Royal College of Art (2014), and a BFA with honours from Bezalel Academy of Art and Design Jerusalem (2011), including one semester at the UDK Berlin.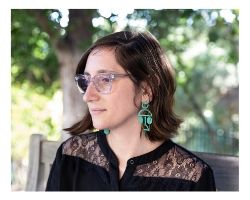 Dr. Rotem Rozental is Chief Curator and Senior Director of Arts and Culture at American Jewish University. Israeli photo-historian, scholar, consultant, lecturer and mother (not necessarily in that order!), her writings appeared in Artforum.com, Tablet, Philosophy of Photography, Tohu Magazine, and Alaxon, among other outlets. Rotem's work has been recognized and supported by various organizations, including Artis, Independent Curators International (ICI) and The Center for Jewish History.
Event Contact
Contact Name
The Whizin Center for Continuing Education