Event Details
Sperber July Film Club
Film and Director Interview: "Fiddler: Miracle of Miracles"
2pm PDT
---
Join us for our monthly virtual Sperber Film Club, where we discuss Jewish-themed films with our Sperber Librarian, Lisa Silverman. 
This month we will be discussing the new documentary feature film, Fiddler: A Miracle of Miracles (click here to watch the trailer), in conversation with Director Max Lewkowicz. 
View the film prior to the session, via a unique code on Vimeo (detailed instructions are included in your confirmation email). 
---
Fiddler is the first in-depth documentary film that chronicles the life and themes of this iconic offering of American culture. The goal of this documentary is to understand why the story of Tevye the milkman is reborn again and again as a beloved entertainment and cultural touchstone the world over.
---
Please keep in mind that the code will be active for one week prior to the discussion, from July 8th - 15th. 
Please do not share your code with others, as it is unfair to those who have paid for this session, and there is a limitation on viewership. 
---
ALL SALES FINAL. NO REFUNDS OR EXCHANGES.
---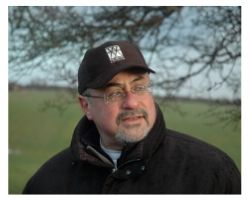 Max Lewkowicz, founder and owner of Dog Green Productions, has written, directed, and produced hundreds of productions for network and public television, museums, and multinational organizations in a career that has spanned over twenty-five years. In addition, Mr. Lewkowicz has written, produced and directed museum exhibition films and interactive presentations domestically and internationally. His works in this area include the media for the core exhibits of Normandy American Cemetery Visitor Center (for which he produced eighteen films and interactives) and the Pointe du Hoc Visitor Center, The Museum of Jewish Heritage—A Living Memorial to the Holocaust in New York, The South Africa Heritage Museum in Cape Town, and the Montreal Memorial Holocaust Center. Mr. Lewkowicz's writing and directorial expertise has won critical acclaim and numerous awards, including the Silver Screen Award at the U.S. International Film and Video Festival, the grand prize of The Chicago International Film Festival, and the 2003 Award of Excellence from the National Association of Museum Exhibitions.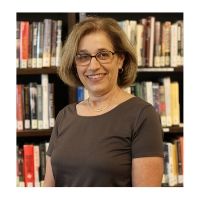 Lisa Silverman is the Director of the Burton Sperber Jewish Community Library at AJU. A specialist in Jewish children's literature with over 20 years of experience in synagogue and community libraries, she leads monthly book clubs and film discussions. 
Event Contact
Contact Name
The Whizin Center for Continuing Education