Event Details
Film Club: Til Kingdom Come
9:30am-10:15am PST
---
We encourage everyone to watch the presentation live. It will not be available to view as a recording as we are currently working behind the scenes to improve the user experience.
---
In this provocative look at strange political bedfellows, Israeli filmmaker Maya Zinshtein investigates the political alliance between American evangelicals and Israel's right wing, and their influence on the US's foreign policy. Why do American church leaders encourage parishioners to make donations to Israel, even from poor communities? Do they believe Israel's expansion will play a key role in the end-times prophecy?
Interviewed by AJU's Dr. Rotem Rozental, Maya Zinshtein will be joined by the film's producer, Abraham Troen as they discuss their experiences and discoveries in developing a film that spans from rural Kentucky, to the halls of government, to the move of the US embassy in Israel.
There is no cost to attend this discussion. You can rent the film, Til Kingdom Come, when it premieres starting 2/26.
---
Maya Zinshtein is an Emmy award-winning Israeli documentary filmmaker and journalist with a BA in Cinema and French studies and an MA in Security and Diplomacy from Tel Aviv University. Her last documentary "Forever Pure" won an Emmy award for Outstanding Politics and Government documentary in 2018 (Independent Lens/PBS). An alumna of Sundance Institute, for the last ten years she has directed and produced documentaries broadcast on Israeli TV and abroad including by Netflix, BBC, ARTE/ZDF, and PBS, and screened at over 100 festivals around the world.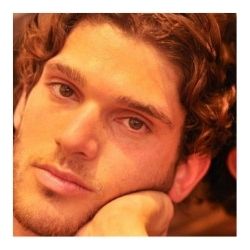 Producer, Cinematography Abraham "Abie" Troen is an award winning documentary filmmaker & D.O.P. He has led doc projects in Israel, Kenya, India, Mexico and the US, his work screened at TIFF, SXSW, Doc NYC, IDFA and online for National Geographic, Vanity Fair, CNE and Out Magazine. Abie studied at the Sam Spiegel School in Jerusalem before receiving an MFA from the USC School of Cinematic Arts where he was awarded the Annenberg Fellowship and specialized in documentary filmmaking. He currently resides in LA and films on both sides of the Atlantic.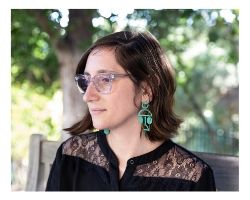 Dr. Rotem Rozental is Chief Curator and Senior Director of Arts and Culture at American Jewish University. Israeli photo-historian, scholar, consultant, lecturer and mother (not necessarily in that order!), her writings appeared in Artforum.com, Tablet, Philosophy of Photography, Tohu Magazine, and Alaxon, among other outlets. Rotem's work has been recognized and supported by various organizations, including Artis, Independent Curators International (ICI) and The Center for Jewish History.
Event Contact
Contact Name
The Whizin Center for Continuing Education