Event Details
Crisis within a Crisis: Immigration During a Pandemic
9am PDT
---
Immigration was already poised to be one of the most pressing issues of the twenty-first century: In the United States, the status of undocumented people has been polarizing, the flow of refugees in Europe has disrupted national politics, and host countries such as Jordan and Peru face extraordinary challenges in caring for migrants at a time of global recession. Movement across national borders will continue to increase due to reduced transportation costs, high-speed modes of travel, and global wealth inequality. And now COVID-19 has further complicated a fraught policy area and created unique dangers and challenges for nations, immigrants and refugees.
Join a conversation with Professor David FitzGerald, the Theodore E. Gildred Chair in U.S.-Mexican Relations and Co-Director of the Center for Comparative Immigration Studies at UCSD, and Robbie Totten, AJU's Chief Academic Officer and Politics & Global Studies Associate Professor, as they discuss immigration challenges in the United States and beyond today.
---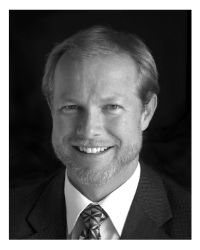 David Scott FitzGerald is Theodore E. Gildred Chair in U.S.-Mexican Relations, Professor of Sociology, and Co-Director of the Center for Comparative Immigration Studies at the University of California San Diego. His research analyzes policies regulating migration and refugees in countries of origin, transit, and destination. FitzGerald's books include Refuge beyond Reach: How Rich Democracies Repel Asylum Seekers (Oxford University Press 2019); Culling the Masses: The Democratic Origins of Racist Immigration Policy in the Americas (Harvard University Press 2014), whose several awards include the American Sociological Association's Distinguished Scholarly Book Award; and A Nation of Emigrants: How Mexico Manages its Migration (University of California Press 2009). His seven co-edited books include Immigrant California: Understanding the Past, Present, and Future of U.S. Policy (Stanford University Press, forthcoming). He is currently co-authoring a book titled Refugees: A Sociological Systems Approach.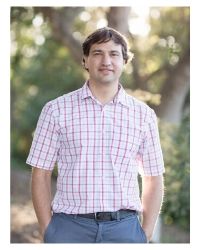 Robbie Totten, PhD, is the Interim Chief Academic Officer and an Associate Professor of Politics and Global Studies at American Jewish University (AJU). He previously was a Visiting International Relations Assistant Professor at UCSB and Political Science Lecturer at UCLA. He writes on national security, foreign relations, U.S. immigration policy, and the American Founding, and his over ten academic publications have appeared in journals such as the Georgetown Immigration Law Journal, Diplomatic History, and Defense & Security Analysis. He feels privileged to have coached AJU's undergraduate Model United Nations team.
Event Contact
Contact Name
The Whizin Center for Continuing Education