Event Details
Confronting the Pandemic: Anxiety
10am PDT
---
More than half of all Americans are reporting mental health symptoms that are deeply affecting their daily lives. How do we live with ongoing uncertainty, loss, fear, loneliness, and intergenerational or other relationship discord? Join psychiatrist, bestselling author, television commenter Dr. Gail Saltz in conversation with Rabbi Sherre Hirsch to better understand the emotional challenges of our times and discover new ways to move through them.
---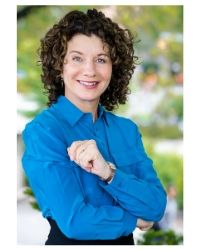 Dr. Gail Saltz is a Clinical Associate Professor of Psychiatry with The New York Presbyterian Hospital and psychoanalyst at The New York Psychoanalytic Institute, best known for her work as a relationship, family, emotional wellbeing, and mental health/wellness contributor in the media where she frequently shares her expertise and commentary on the mental health aspects of current issues and news. She is a bestselling author of numerous books including her most recent, The Power of Different: The Link Between Disorder and Genius, a powerful and inspiring examination of the connection between the potential for great talent and conditions commonly thought to be "disabilities." Dr. Saltz is the host of the 92Y regular, a live Psychobiography series, and serves as a Medical Expert for the Physicians for Human Rights. She is also the host of the "Personology" podcast from iHeart Radio. Follow her at @DrGailSaltz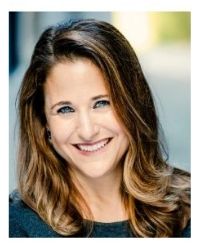 Rabbi Sherre Hirsch is the Chief Innovation Officer for American Jewish University. Rabbi Hirsch made headlines as the first female rabbi at Sinai Temple, the largest Conservative congregation on the west coast. She served as Senior Rabbinic Scholar at Hillel International, where she created and developed Hillelwell, an initiative for Hillels worldwide to become the recognized address for preventative mental health. A thought leader on spirituality and religion, Rabbi Hirsch has appeared on the Today Show, ABC News, Extra, and PBS, among other outlets, and has been a contributor to Time.com, Oprah Magazine, the Jewish Journal, the Hollywood Journal, and more. She is the author of Thresholds, How to Live Fearlessly and Regret Free (featured in "Hot Type" in Vanity Fair), and We Plan, God Laughs, What to do When Life Hits You Over the Head (recognized on Amazon's Top 100 List). Rabbi Hirsch was ordained by the Jewish Theological Seminary of America.
Event Contact
Contact Name
The Whizin Center for Continuing Education