Event Details
Career and Personal Success in the Age of Disruption
12pm PDT
---
Please note: This event will NOT be recorded.
---
Technology--and now the pandemic--have disrupted the skills students and professionals need to succeed.
In this conversation, Elan Divon will share his experience, from his upbringing in Israel to the founding of the successful Divon Academy, and discuss the three biggest predictors of success, and how to develop strength and capacity in these areas. You'll also learn about the triggers of stress and how to manage and minimize them.
Join to explore proven strategies for success that will benefit students, parents, or young professionals in this age of constant disruption.
---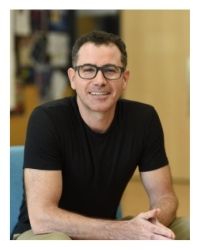 Elan Divon is a Harvard-trained author, speaker, and founder of Divon Academy; an organization that prepares students and young professionals for career success and wellbeing. He has been lauded for his work by influencers such as NBA Board Chairman Larry Tanenbaum and Wellness Guru Deepak Chopra, and has worked over the years with groups ranging from CEO's and business leaders, to high school and university students, parents and professionals.
Prior to launching Divon Academy, Elan co-founded the Einstein Legacy to support the next generation of innovators on the planet during his tenure as VP Canadian Friends of the Hebrew University. The project was featured on NASDAQ and partnered with the European Space Agency to empower young innovators in underserved communities in South Africa.
Elan holds Masters degrees from Harvard and Brandeis Universities where he graduated with distinction, and a BA from Birkbeck College in London.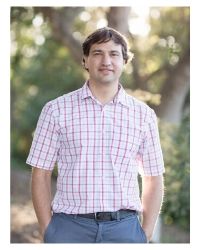 Robbie Totten, PhD, is the Interim Chief Academic Officer and an Associate Professor of Politics and Global Studies at American Jewish University (AJU). He previously was a Visiting International Relations Assistant Professor at UCSB and Political Science Lecturer at UCLA. He writes on national security, foreign relations, U.S. immigration policy, and the American Founding, and his over ten academic publications have appeared in journals such as the Georgetown Immigration Law Journal, Diplomatic History, and Defense & Security Analysis. He feels privileged to have coached AJU's undergraduate Model United Nations team.
Event Contact
Contact Name
The Whizin Center for Continuing Education