Event Details
Can Zoom Be a Catalyst for Good Deeds?
9:30am PDT
---
Jewish tradition teaches us to commit to performing good deeds or mitzvot. Can many of these be performed virtually? Is visiting the sick (Bikur Holim) on Facetime enough? Do virtual minyans over Zoom count? Join AJU's Rector, Rabbi Elliott Dorff and author Rabbi Jeffrey Schein, for a conversation about the meeting points of ancient Jewish wisdom and the technology that defines this moment.
To purchase"Text Me: Ancient Jewish Wisdom Meets Contemporary Technology" please click here. Get a 30% discount by using code: HAM30AUTH20.
---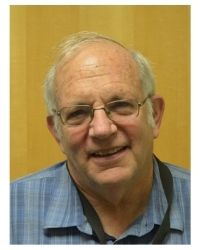 Jeffrey Schein is a 1977 graduate of the Reconstructionist Rabbinical College and a 1980 doctoral graduate in education from Temple University. For forty years he ran Jewish schools, developed Jewish curricular materials, and taught and guided over a 100 graduate students to their masters degrees in Jewish education at Siegal College in Cleveland where he was the director of the education program. He is the author of twelve books and dozens of articles appearing in Jewish and religious education journals.
He founded and now directs the Text Me and Amphibious Jew projects through his position as the senior education consultant for the Mordecai Kaplan Center for Jewish Peoplehood. His recently published book Text Me: Ancient Jewish Wisdom Meets Contemporary Technology (2019, Hamilton Press) is also available in digital formats via his website textmejudaism.com
His work and life partner is Dr. Deborah Schein. They are the proud parents of three children (Ben, Jonah, and Hana) and their three grandchildren Ilan, Tali, and Aryeh.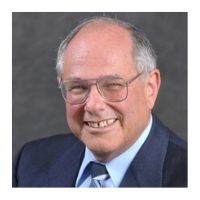 Rabbi Elliot Dorff, Ph.D. is AJU's Rector and Sol & Anne Dorff Distinguished Service Professor in Philosophy. For more than forty years as a Visiting Professor, he has taught a course on Jewish law at UCLA School of Law.
Rabbi Dorff was awarded the Journal of Law and Religion's Lifetime Achievement Award and holds four honorary doctoral degrees.
Rabbi Dorff is Chair of the Conservative Movement's Committee on Jewish Law and Standards and served on the editorial committee of Etz Hayim, the new Torah commentary for the Conservative Movement. He has chaired four scholarly organizations: the Academy of Jewish Philosophy, the Jewish Law Association, the Society of Jewish Ethics, and the Academy of Judaic, Christian, and Islamic Studies. He was elected Honorary President of the Jewish Law Association for the term of 2012-2016. In Spring 1993, he served on the Ethics Committee of Hillary Rodham Clinton's Health Care Task Force. In March 1997 and May 1999, he testified on behalf of the Jewish tradition on the subjects of human cloning and stem cell research before the President's National Bioethics Advisory Commission. In 1999 and 2000 he was part of the Surgeon General's commission to draft a Call to Action for Responsible Sexual Behavior; and from 2000 to 2002 he served on the National Human Resources Protections Advisory Commission, charged with reviewing and revising the federal guidelines for protecting human subjects in research projects. Rabbi Dorff is also a member of an advisory committee for the Smithsonian Museum of Natural History on the social, ethical, and religious implications of their exhibits. He is also a member of the Ethics Advisory Committee for the state of California on stem cell research.
He has been an officer of the FaithTrust Institute, a national organization that produces seminars and educational materials to help people avoid or extricate themselves from domestic violence. For eight years he was also been a member of the Board of Directors of the Jewish Federation Council of Los Angeles, chairing its committee on serving the vulnerable.
In Los Angeles, he is a Past President of Jewish Family Services and a member of the Ethics committee at U.C.L.A. Medical Center. He serves as Co-Chair of the Priest-Rabbi Dialogue of the Los Angeles Archdiocese and the Board of Rabbis of Southern California.
Event Contact
Contact Name
The Whizin Center for Continuing Education