Event Details
Book Talk with Mark Gerson, Chairman of United Hatzalah
12pm PST
---
We encourage everyone to watch the presentation live. It will not be available to view as a recording as we are currently working behind the scenes to improve the user experience.
---
Some may know Mark Gerson as an investor, others as a philanthropist, and others as the rabbi's husband. Whether you know him from his charitable efforts, business or his podcast, now is the time to hear him speak about this newest book, The Telling. Join him as he shares how your seder can be the most meaningful conversation of your entire year.
The first 100 people to sign up will receive the book for free. 
For every registration a donation will be made in your honor.
To purchase the book, please click here.
---
Mark Gerson is the co-founder of Gerson Lehrman Group, and has been the founder and/or seed investor in companies in a variety of industries. He is the co-founder and Chairman of United Hatzalah, the crowd-sourced system of volunteer first response that enables Israelis to be treated within the moments separating life from death following any medical trauma. He is also the co-founder and Chairman of African Mission Healthcare, which enables Christian medical missionaries to provide clinical care, training, and medical infrastructure for people throughout Africa.
A graduate of Williams College and Yale Law School, Mark Gerson is the author of books of intellectual history and education. His articles and essays on subjects ranging from Frank Sinatra to the Biblical Jonah have been published in The New Republic, Commentary, The Wall Street Journal and USA Today. Mark hosts the popular podcast, "The Rabbi's Husband," has a weekly column on Torah on Christian Broadcasting Network, and teaches Bible to Evangelical leaders through Eagles Wings. Mark is married to Rabbi Erica Gerson. They and their four children live in New York City.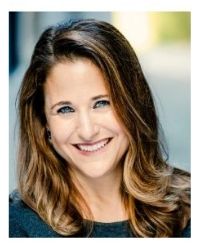 Rabbi Sherre Hirsch is the Chief Innovation Officer for American Jewish University. Rabbi Hirsch made headlines as the first female rabbi at Sinai Temple, the largest Conservative congregation on the west coast. She served as Senior Rabbinic Scholar at Hillel International, where she created and developed Hillelwell, an initiative for Hillels worldwide to become the recognized address for preventative mental health. A thought leader on spirituality and religion, Rabbi Hirsch has appeared on the Today Show, ABC News, Extra, and PBS, among other outlets, and has been a contributor to Time.com, Oprah Magazine, the Jewish Journal, the Hollywood Journal, and more. She is the author of "Thresholds, How to Live Fearlessly and Regret Free" (featured in "Hot Type" in Vanity Fair), and "We Plan, God Laughs, What to do When Life Hits You Over the Head" (recognized on Amazon's Top 100 List). Rabbi Hirsch was ordained by the Jewish Theological Seminary of America.
Event Contact
Contact Name
The Whizin Center for Continuing Education