Event Details
Book Launch: Sex Points, with Bat Sheva Marcus
12:30pm PST
---
We encourage everyone to watch the presentation live. It will not be available to view as a recording as we are currently working behind the scenes to improve the user experience.
---
Back by popular demand! Dr. Bat Sheva Marcus believes a healthy, robust, fulfilling sex life is a right for all women. Sex Points is the first book that helps identify and analyze what factors affect one's sex life.
Join us in conversation with Rabbi Sherre Hirsch, for the virtual launch of Dr. Marcus' refreshingly honest new book.
Pre-order Sex Points: Reclaim Your Sex Life with the Revolutionary Multi-point System now by clicking here.
---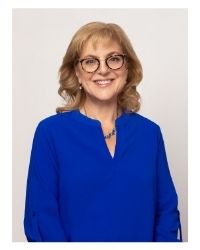 Dr. Bat Sheva Marcus is the founder and director of Maze Women's Sexual Health, the country's largest independent women's sexual health center. For 20 years, she has developed and overseen the treatment of thousands of women ages 18–81. A licensed clinical social worker with a master's in public health, a master's degree in social work, a master's degree in Jewish studies, and a PhD in Human Sexuality, Dr. Marcus has been profiled in numerous publications, including the New York Times Magazine and Lenny Letter. She is also a frequent guest on TV and radio podcasts. She has lectured both nationally and overseas on a wide variety of women's issues. Her first book, SEX POINTS: Reclaim Your Sex Life with the Revolutionary Multi-Point System, will be published on March 9, 2021.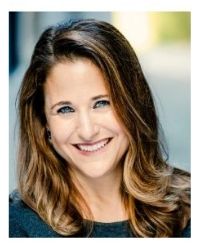 Rabbi Sherre Hirsch is the Chief Innovation Officer for American Jewish University. Rabbi Hirsch made headlines as the first female rabbi at Sinai Temple, the largest Conservative congregation on the west coast. She served as Senior Rabbinic Scholar at Hillel International, where she created and developed Hillelwell, an initiative for Hillels worldwide to become the recognized address for preventative mental health. A thought leader on spirituality and religion, Rabbi Hirsch has appeared on the Today Show, ABC News, Extra, and PBS, among other outlets, and has been a contributor to Time.com, Oprah Magazine, the Jewish Journal, the Hollywood Journal, and more. She is the author of "Thresholds, How to Live Fearlessly and Regret Free" (featured in "Hot Type" in Vanity Fair), and "We Plan, God Laughs, What to do When Life Hits You Over the Head" (recognized on Amazon's Top 100 List). Rabbi Hirsch was ordained by the Jewish Theological Seminary of America.
Event Contact
Contact Name
The Whizin Center for Continuing Education