Event Details
Book Launch: A Memoir of Autism and Hope
12pm PDT
---
We encourage everyone to watch the presentation live. It will not be available to view as a recording as we are currently working behind the scenes to improve the user experience.
---
I Have Been Buried Under Years of Dust: A Memoir of Autism and Hope, is a remarkable book by a mother and her autistic daughter who'd long been unable to communicate—until a miraculous breakthrough revealed a young woman with a rich and creative interior life, a poet, who'd been trapped inside for more than two decades.
Born with nonverbal autism, Emily Grodin was unable to communicate with the world – beyond single words or gestures – until the age of twenty-five. This new book charts an incredible story of unconditional love, faith in the face of difficulty, and the grace of perseverance and acceptance.
Join Valerie Gilpeer and Rabbi Sherre Hirsch, to celebrate the release of the book and mark International Autism Awareness, as Valerie tells her family's story and they discuss the lifelong struggles and unbelievable victories of families affected by autism.
To purchase the book, please click here. 
---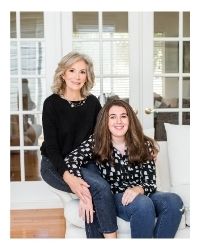 Valerie Gilpeer has been a disability rights attorney for more than a decade. Before establishing herself as a legal advocate in this area, she practiced civil and bankruptcy law. Valerie, her husband Tom, and daughter Emily live in Encino, California.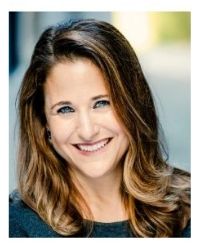 Rabbi Sherre Hirsch is the Chief Innovation Officer for American Jewish University. Rabbi Hirsch made headlines as the first female rabbi at Sinai Temple, the largest Conservative congregation on the west coast. She served as Senior Rabbinic Scholar at Hillel International, where she created and developed Hillelwell, an initiative for Hillels worldwide to become the recognized address for preventative mental health. A thought leader on spirituality and religion, Rabbi Hirsch has appeared on the Today Show, ABC News, Extra, and PBS, among other outlets, and has been a contributor to Time.com, Oprah Magazine, the Jewish Journal, the Hollywood Journal, and more. She is the author of "Thresholds, How to Live Fearlessly and Regret Free" (featured in "Hot Type" in Vanity Fair), and "We Plan, God Laughs, What to do When Life Hits You Over the Head" (recognized on Amazon's Top 100 List). Rabbi Hirsch was ordained by the Jewish Theological Seminary of America.
Event Contact
Contact Name
The Whizin Center for Continuing Education