Event Details
Birth of the Jewish Nation: Documentary, Code Name Ayalon
1pm PDT
---
We encourage everyone to watch the presentation live. It will not be available to view as a recording as we are currently working behind the scenes to improve the user experience.
---
What would you do if you had the perform a clandestine mission for the greater good? This documentary film traces the incredible story of forty-five teens who spent their days in an underground bunker, secretly manufacturing bullets to help warriors protect the nascent state of Israel.
Join producer Laurel Fairworth in conversation with Prof. Michael Berenbaum, as they explore this fascinating history and the story behind the film.
To watch the film's trailer and rent at a discounted rate, please log in here, between April 7-21. Use the password ayalon.
---
Laurel Fairworth is a twenty-year broadcast journalist. She appeared on-camera in New York, Los Angeles, Philadelphia, Washington DC, Baltimore, West Palm Beach, Florida and Tennessee. She distinguished herself with Emmy award nominees for in-depth reporting, spot news reporting and features. For the past twelve years Fairworth has produced news segments for NBC's Today Show, Nightly News, CNBC, and MSNBC. Fairworth is currently the President of Cachet Communications, a Public Relations , Marketing and Media Company.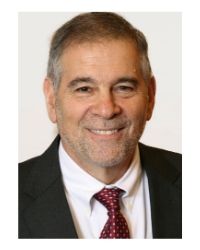 Michael Berenbaum is a Professor of Jewish Studies and Director of the Sigi Ziering Institute at the American Jewish University. He is a writer, a scholar and a creator of Museums. His work has been recognized by the Emmys and Academy Awards.
Event Contact
Contact Name
The Whizin Center for Continuing Education