Event Details
Beyond Divisions: How We Re-Unite Post Elections
12pm PST
---
Regardless of our political leanings, our race, religion, gender, creed or country of origin, following these past days of heightened conflict and divisiveness, we need to understand more than ever how we can come together and heal with compassion and care.
Join Rabbis Jeff Salkin and Bradley Shavit Artson as they discuss this moment, and what comes next for our community.
---
We encourage everyone to watch the presentation live. It will not be available to view as we are currently working behind the scenes to improve the user experience.
---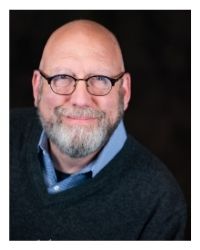 With the regular appearance of his award-winning blog, "Martini Judaism: for those who want to be shaken and stirred," published by the Religion News Service, Jeffrey Salkin has risen to the forefront of being one of American Judaism's most prolific and quoted rabbis.
His first book, Putting God on the Guest List: How to Reclaim The Spiritual Meaning of Your Child's Bar or Bat Mitzvah, provoked conversations in the Jewish community about how to re-imagine this popular rite of passage. He has written or edited ten books, on diverse religious topics, and several of his books have won national awards. His blog is "Martini Judaism: for those who want to be shaken and stirred," on religionnews.com.
His essays have appeared in the Washington Post, The Huffington Post, Commentary, Tablet, Mosaic, Forward, and JTA. He has discussed the American political scene on CNN and the BBC. He has contributed numerous articles to scholarly journals.
Because of his national reputation as an American Jewish thought leader, this past summer, the Chautauqua Institution, America's iconic educational and cultural community, invited Rabbi Salkin to deliver the keynote address for its week on religion.
Rabbi Salkin serves as the rabbi of Temple Israel in West Palm Beach, Florida.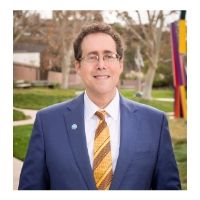 Rabbi Dr Bradley Shavit Artson (www.bradartson.com) holds the Abner and Roslyn Goldstine Dean's Chair of the Ziegler School of Rabbinic Studies and is Vice President of American Jewish University in Los Angeles. A member of the Philosophy Department, he is particularly interested in theology, ethics, and the integration of science and religion. He is also dean of the Zacharias Frankel College in Potsdam, Germany, ordaining Conservative rabbis for Europe.
Event Contact
Contact Name
The Whizin Center for Continuing Education