Event Details
Bette Howland, A Literary Voice Re-Discovered: Memoir Discussion
2pm PST
---
We encourage everyone to watch the presentation live. It will not be available to view as a recording as we are currently working behind the scenes to improve the user experience.
---
Saul Bellow called Bette Howland "one of the significant writers of her generation." Yet, she was almost forgotten from the main stage of American literature.
Enter editor Brigid Hughes, who decided to correct this historical wrong, and reissued Howland's acclaimed memoir, W-3.
Join AJU's Rabbi Dr. Gail Labovitz, editor Brigid Hughes and Howland's son, Jacob, for an inspiring discussion of the memoir first published in 1974 and the significance of its relaunch.
Read a review of W-3 in The New York Times here.
To purchase the book, please click here. 
---
Rabbi Gail Labovitz, PhD, is Professor of Rabbinic Literature and former Chair of the Department of Rabbinics for the Ziegler School of Rabbinic Studies. She also enjoys serving as the Ziegler School's faculty advisor for "InterSem," a dialogue program for students training for religious leadership at Jewish and Christian seminaries around the Los Angeles area. Dr. Labovitz formerly taught at the Jewish Theological Seminary of America (JTS) and the Academy for Jewish Religion in New York. Prior to joining the faculty at AJU, Dr. Labovitz worked as the Senior Research Analyst in Judaism for the Feminist Sexual Ethics Project at Brandeis University, and as the Coordinator for the Jewish Women's Research Group, a project of the Women's Studies Program at JTS. Rabbi Labovitz is also the author of a teshuva (rabbinic responsum) adopted by the Committee on Jewish Law and Standards of the Rabbinical Assembly on whether a person who is unable to fast for medical reasons may nonetheless serve as a leader of communal prayer on Yom Kippur.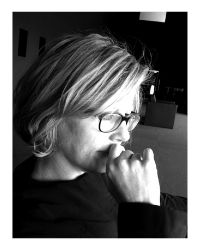 Brigid Hughes is the founding editor of A Public Space and A Public Space Books. Previously, she worked at the Paris Review with George Plimpton, succeeding him as editor in 2003. She teaches at Columbia University, and at A Public Space has collaborated with such cultural organizations as BAM, the Guggenheim Museum, and PEN on literary programming. A graduate of Northwestern University, she lives in New York City.
Jacob Howland is McFarlin Professor of Philosophy at the University of Tulsa. His essays have appeared in The New Criterion, Commentary, the Jewish Review of Books, and the Claremont Review of Books, among other publications. His latest book is Glaucon's Fate: History, Myth, and Character in Plato's Republic (Paul Dry Books, 2018).
Event Contact
Contact Name
The Whizin Center for Continuing Education