Event Details
Author Talk: A Beginner's Guide to America
12pm PDT
---
We encourage everyone to watch the presentation live. It will not be available to view as a recording as we are currently working behind the scenes to improve the user experience.
---
Roya Hakakian and her mother escaped Tehran in 1985, and became refugees seeking political asylum in the U.S. Journalist, author and poet, Hakaian served on the Council on Foreign Relations and was a founding member of the Iran Human Rights Documentation Center.
In her latest book, A Beginner's Guide to America: For the Immigrant and the Curious, she chronicles their journey and outlines everything she wishes someone would have told her when she first arrived.
Join her in conversation with AJU's President, Dr. Jefferey Herbst, to discuss human rights and civic responsibility, reflected through the eyes of an immigrant.
To purchase the book, please click here.
---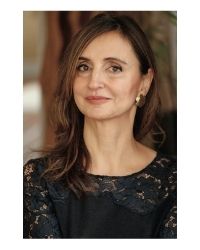 Roya Hakakian is the author of Assassins of the Turquoise Palace and Journey from the Land of No, and has published two collections of poetry in Persian. Her latest book is A Beginner's Guide to America: For the Immigrant and the Curious, published by Knopf in March 2021. Her essays have appeared in The New York Times and The Wall Street Journal, and on NPR's All Things Considered. She is the recipient of a Guggenheim Fellowship, and served on the editorial board of World Affairs. Since 2015, she has taught at THREAD, a writing workshop at Yale, and is a fellow at the Davenport College at Yale. She lives in Connecticut.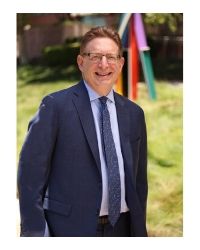 Dr. Jeffrey Herbst is the fourth president of American Jewish University. Prior to joining AJU, Dr. Herbst was president and CEO of the Newseum and the Newseum Institute in Washington, DC. From 2010 to 2015, he was president of Colgate University, where among other accomplishments he is credited with helping the university complete its nearly half billion-dollar fundraising campaign, leading the development and initial implementation of a university-wide strategic plan, and increasing the diversity and academic caliber of its educational programming. Additionally, Dr. Herbst was a Senior Fellow at the Brenthurst Foundation, was a two-time Fulbright Scholar, and is currently a trustee of Freedom House. He has also served as provost and executive vice president for academic affairs and as professor of political science at Miami University in Ohio, and taught at Princeton University for almost two decades. Dr. Herbst earned his bachelor's degree, summa cum laude, from Princeton University, and a master's degree and doctorate in political science from Yale University. He is the author of the award-winning "States and Power in Africa" and, with several co-authors, the just-published "Making Africa Work." In addition to many books and articles, he has been published in Foreign Affairs, Foreign Policy, The New York Times, The Wall Street Journal and many other digital and print publications around the world.
Event Contact
Contact Name
The Whizin Center for Continuing Education