Event Details
AJU's 17th Annual Biblical Trial: Shinar City Council v. Babel Builders
Thursday, 1pm-2:30pm PDT
---
We encourage everyone to watch the presentation live. It will not be available to view as a recording as we are currently working behind the scenes to improve the user experience.
---
AJU's Biblical Trial is going virtual! Join us as the jury and cast your vote in the case of Shinar City Council vs. Babel Builders, as esteemed attorneys work their sides of the case in this annual AJU tradition. 
Moderated by Rabbi Ed Feinstein, we will watch in suspense and question if the defendant's clients are up to no good again. Laurie Levenson will be the plaintiff's attorney, arguing why God was right to punish the unruly group who built the Tower of Babel. But don't count the defendants out! As always, the brilliant Erwin Chemerinsky will be there to defend their actions. The Honorable Burt Pines will be presiding over the court proceedings.
We look forward to seeing you in the courtroom!  

---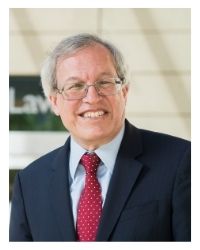 Erwin Chemerinsky is Dean and Jesse H. Choper Distinguished Professor of Law, University of California, Berkeley School of Law.  Prior to assuming this position he was the founding dean of the University of California, Irvine School of Law, and a professor at Duke Law School, University of Southern California Law School, and DePaul Law School.  He is the author of 12 books and over 200 law review articles.  He frequently argues appellate cases, including in the United States Supreme Court.  In January 2021, he was named President-elect of the Association of American Law Schools. 
Laurie L. Levenson is a Professor of Law and David W. Burcham Chair in Ethical Advocacy at Loyola Law School. She is also the founder of Loyola's Project for the Innocent. Professor Levenson teaches criminal law, criminal procedure, ethics, trial advocacy and evidence and has authored numerous books and articles on criminal law. She is also the author of Judaism and Criminal Justice (Oxford Handbook of Jewish Ethics and Morality 2011) and Jewish Choices, Jewish Voices – Death Penalty (JPS 2010). Professor Levenson served for eight years as a federal prosecutor in Los Angeles and as Associate Dean of Loyola Law School from 1986-1989. Professor Levenson regularly provides commentary for high-profile trials and legal matters. She has appeared on CNN, ABC, NBC, CBS, NPR and international broadcasts.
Professor Levenson received her J.D. from UCLA School of Law and her A.B. from Stanford University. She was Chief Articles Editor of the UCLA Law Review and clerked after law school for the Honorable James Hunter III of the U.S. Court of Appeals for the Third Circuit. Professor Levenson is an active member of the Los Angeles Jewish community. She has served on the Board of Directors for Bet Tzedek Legal Services and Los Angeles Hillel Council. She is an active member of Sinai Temple. Professor Levenson is married to Douglas Mirell, Esq. They have three children: Solomon ("Solly") Mirell, Havi Mirell and Daniela Mirell.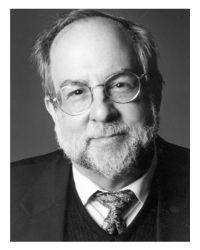 Rabbi Ed Feinstein is senior rabbi of Valley Beth Shalom in Encino, California. He has served on the faculty of the Ziegler Rabbinical School of Rabbinic Studies at American Jewish University since 1990 and is an instructor for the Wexner Heritage Program, lecturing widely across the United States. In 1982, Rabbi Feinstein became the founding director of the Solomon Schechter Academy of Dallas, Texas, building the school's enrollment from 40 to over 500 in eight years, and winning national recognition as center of educational excellence. In 1990, he assumed the position of executive director of Camp Ramah in California, the largest Jewish camp and conference center in the western United States. He came to Valley Beth Shalom in 1993 at the invitation of the renowned Rabbi Harold Schulweis, whom he succeeded as the congregation's senior rabbi in 2005. Rabbi Feinstein is a member of the board of the Jewish Federation of Greater Los Angeles, a member of the school board of Milken Community High School and an active member of AIPAC. A survivor of two bouts of colon cancer, he speaks frequently to cancer support groups all over Southern California.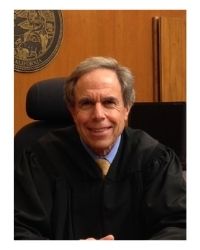 Judge Burt Pines served on the Los Angeles County Superior Court from 2003 until 2011. His prior legal career included service as the City Attorney of Los Angeles between 1973 and 1981; Assistant United States Attorney, Criminal Division (1964-67); and Judicial Appointments Secretary to Governor Gray Davis (1999-2003). He was also Senior Partner at the law firm of Alschuler, Grossman and Pines between 1981 and 1998.
Judge Pines served the community in various organizations. He was on the boards of the California District Attorneys Association, National Institute of Municipal Law Officers, Public Counsel, Constitutional Rights Foundation, and Los Angeles Area Chamber of Commerce. He also served as Chair of the California Commission on Personal Privacy, Treasurer of the Los Angeles Ethics Ballot Measure, member of the Judicial Council of California, and Special Counsel to the Mayor in the investigations of the Chief of Police and Mayor's Operating Officer.
Judge Pines received his BA in Philosophy from the University of Southern California and his JD from New York University where he was a Root-Tilden scholar, member of the Law Review and Order of the Coif.
Since retiring, he has continued his service as a judge on an as-needed basis in Los Angeles and other counties throughout the state.
Event Contact
Contact Name
The Whizin Center for Continuing Education