Event Details
Yiddish Immigrant Press and the Making of Jewish Americans
10am-11am PDT
---
Prerequisite Note: Due to the virtual setting of this class, you must have computer capability, including internet access, in order to participate. A camera is also optimal but not required.
---
For many Jewish European immigrant families arriving to the United States at the turn of the twentieth century, Yiddish language newspapers served as an important bridge between their old and new worlds.
In this lecture, Kenneth J. Levine will discuss Samuel Joshua Rocker, a Rabbi turned Editor of Die Yiddishe Velt (The Jewish World) and his impact on the socialization of Jewish immigrants to life in the industrial Midwest.
---
ALL SALES FINAL. NO REFUNDS OR EXCHANGES.
---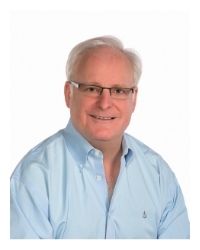 Kenneth J. Levine is an organizational communication educator, researcher and consultant and also an attorney. He earned his Ph.D. in Communication from Michigan State University and a law degree from Case Western Reserve University. Dr. Levine's research looks at messages and message creation in various contexts. For example, he examines the messages that young people receive about careers, work and workplace issues and has also conducted the research and created a messaging campaign for State of Michigan on Coastline Stewardship. His research into political communication has examined how messages and stories are communicated and received. Similarly, his leadership research looks at the perceptions of what makes a person a leader, what makes a leader effective and how leaders tell stories, Dr. Levine has published in such journals as American Behavioral Scientist, Communication Monographs and the Journal of Career Development. He is currently affiliated with Michigan State University and Org tips and talks (www.orgtipsandtalks.com).
Event Contact
Contact Name
The Whizin Center for Continuing Education