Location
AJU's Familian Campus
15600 Mulholland Drive
Los Angeles, 90077 
Event Details
This course emphasizes the joys to be found in day-to-day Yiddish conversation. We start with a user-friendly introduction to reading Yiddish, a skill needed to form the basis of further learning. Additionally, students will be introduced to Yiddish/Eastern European culture through poetry, visual art, songs, stories, folk traditions, and history, while building vocabulary, basic sentences and expressions.
Level: For students who have completed Beginner's Yiddish.
Instructor(s):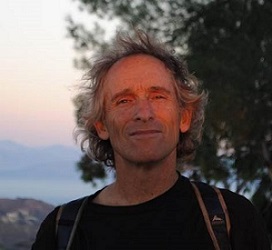 Benny Ferdman
Benny Ferdman is an artist and educator. His adventurous reclamation and reworking of Jewish iconography and Yiddish language has brought him residencies, commissions, and exhibitions. He is Artist-in-Residence at deToledo High School and Co-Founder of the arts organization Creative Ways.
ALL SALES FINAL. NO REFUNDS OR EXCHANGES.
Event Contact
Contact Name
Whizin Center for Continuing Education