Event Details
Book Talk: Is Superman Circumcised?
2pm PST
---
Prerequisite Note: Due to the virtual setting of this class, you must have computer capability, including internet access, in order to participate. A camera is also optimal but not required.
---
Explore the Jewish origins of the Man of Steel, created by Jewish teens who based their hero's story on Moses, Samson, and their families.
Superman is the original superhero–and he's Jewish! From his introduction in 1938 as a refugee on the eve of World War II to present day, Superman's mostly Jewish writers, artists and editors continue to borrow Jewish motifs and experiences for their stories, basing Krypton's past on Genesis and Exodus, the trial of Lex Luthor on Adolf Eichmann's, and more.
Author Roy Schwartz presents a fascinating journey through comic book lore, American history, and Jewish tradition.
To purchase the book, please click here.
---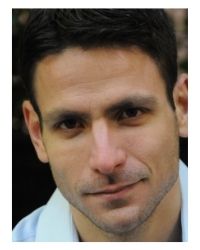 Roy Schwartz is the author of Is Superman Circumcised? The Complete Jewish History of the World's Greatest Hero and The Darkness in Lee's Closet and the Others Waiting There. Roy has written for newspapers, magazines, websites, academic organizations, law firms, tech companies, toy companies, and production studios. He has taught English and writing at the City University of New York and is a former writer-in-residence fellow at the New York Public Library. When not writing, he is the director of marketing and business development of a regional law firm. He can be found at royschwartz.com and on Facebook, Twitter and Instagram as @RealRoySchwartz.
Event Contact
Contact Name
The Whizin Center for Continuing Education