Event Details
Advanced Yiddish 
Tuesdays, 6:30pm-8:00pm PDT
---
Prerequisite Note: Due to the virtual setting of this class, you must have computer capability, including internet access, in order to participate. A camera is also optimal but not required.
---
This class is for advanced Yiddish speakers and readers. We will be exploring a range of Yiddish literary texts from early - to late - 20th Century, from the gently satiric to the solemn and courageously bearing witness. Readings and discussions (in Yiddish) will focus on prose and poetry by Moshe Nadir, Avrum Reisin, Chava Rosenfarb, and Avrum Sutzkever, among others.
---
ALL SALES FINAL. NO REFUNDS OR EXCHANGES.
---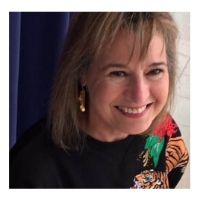 Miri Koral has a passion for Yiddish, which she has been exercising for 25 years as an educator, translator, prize-winning bilingual writer, dialect coach for tv and film, events producer, and international speaker. She is the Continuing Lecturer in Yiddish at UCLA where she has been teaching language, literature, and film for over 20 years, and the Founding Director of the California Institute for Yiddish Culture and Language (CIYCL), known for offering the most active, high quality and comprehensive Yiddish cultural and educational programming on the West Coast (www.yiddishi.org). She also teaches Yiddish language at all levels online for the Workers Circle. Her original works and translations have appeared in numerous print and on-line publications. Her most recent book-length translation is a biography entitled, Jacob Dinezon, the Mother Among Our Classic Yiddish Writers, by Shmuel Rozhanski (Jewish Storyteller Press (2016). She holds degrees from Barnard College and Columbia University and is a native Yiddish speaker.
Event Contact
Contact Name
The Whizin Center for Continuing Education