What advice would you give to an incoming AJU student?
AJU is a wonderfully unique and quirky place. When coming here, it's important to embrace all those things about this school, but also more importantly to learn that it is okay to embrace all those things about yourself.

What are your future ambitions? What are you striving for in your career?
I love politics but I really love books. I wanted to change the world and I realized that I don't need to be in a governmental position to do that. Most of the things that have changed my life have come from books I have read, which is why I want to be a Librarian. I am currently working in the school library and the elementary school library school across the street and I love having conversations about books. I love giving recommendations, and cataloging and everything about it. I would love to work in a library, specifically The Library of Congress or a Presidential Library to match my love for politics and my love of books.
What has been your favorite class at AJU?
I really loved the class I took on Eros love and intimacy. This course goes into such a great and interesting topic for an adolescent like myself to explore something that causes so much pain, because of its complexity, and to look at it in a new light. I loved the literature we read and it taught me a lot about myself.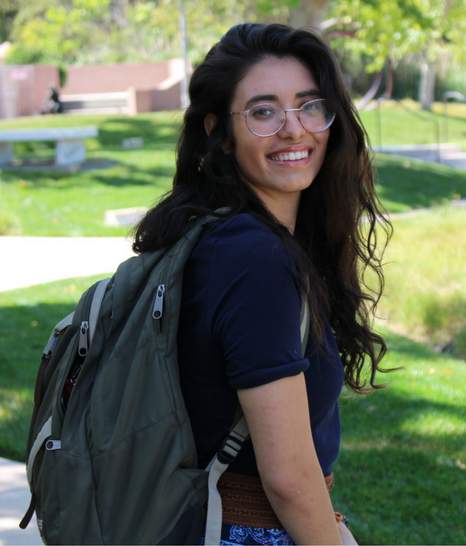 What do you love about Los Angeles?
Going downtown and explore interesting places like The Last Bookstore.
What is your favorite book?
Around the World in 80 Days by Jules Verne