What advice would you give to an incoming AJU student?
1) Get involved with student life, especially if the idea scares you. 2) Talk to your professors outside of the classroom; they want to know you. 3) Bring cash to school. The snack bar can't make card transactions under five dollars. OR, if you want a cool way to make new friends. Buy enough snacks to reach the $5 minimum and share them with other students in the lobby. 4). Make the most of your experience, no matter the obstacles you face. You only get so much time.

Who was one of your favorite professors at AJU?
Dr. Potter was my favorite professor at AJU. I tried to take as many classes of his as possible (thankfully, he is the department chair of the Media Arts major, so that wasn't too difficult a goal). Dr. Potter is an exceptional lecturer. He speaks with passion and he listens to his students with genuine interest. He is also a great Academic Advisor. While planning class schedules or discussing plans for the future, he knows the right questions to ask and he isn't afraid to tell his students what they need to hear, rather then what they want to hear. He has been a true mentor to me and I am very grateful to have learned with him.

What did you most enjoy about the Media Arts major?
The Media Arts major wound up exceeding my expectations. It was, in fact, suited for creatives and it did allow me to learn about more than one "thing". Most importantly, however, a lot of the courses invited us to think about the impact of the stories--- a topic I am very passionate about.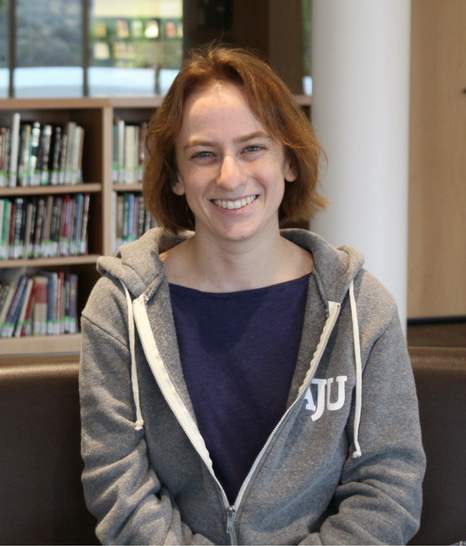 What do you love about Los Angeles?
Definitely visiting museums.
What is your favorite food?