Tell us about one of your favorite experiences at BCI:
I loved having meaningful, as well as silly, conversations over meals. It was such a beautiful time to learn about my fellow BCIers, as well as process my own ideas and world views in a supportive and open community.
What is something you discovered about yourself at BCI?
I discovered that I love to dance! Josepha's dance workshop changed my life in ways I could not have imagined. I felt more in touch with my body and my mind, and I left BCI with a new sense of confidence in myself.
What advice would you give to an incoming BCIer?
Take time for yourself. Don't let a fear of missing out stop you from getting a good night's sleep or taking a quiet walk alone to recharge.
What do you like to do in your free time?
I love to cook, explore new libraries, and rock climb.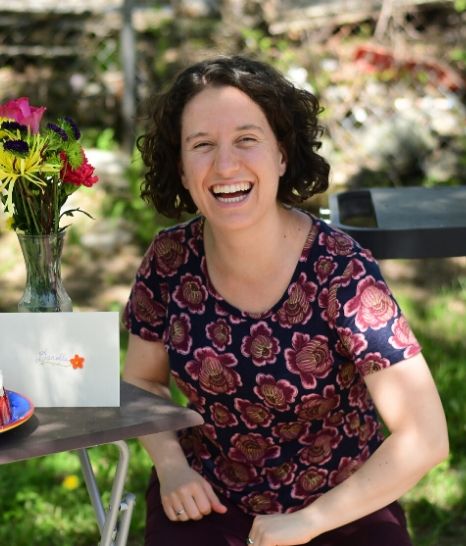 What attracted you to BCI?
I had just finished my first year of teaching, and I was looking for an experience that would give me time to reflect and focus on myself. I was excited by the idea of tapping into my creativity and connecting deeply with Judaism. I was also excited to meet new friends from all over the world!