Tell us about one of your favorite experiences at BCI:
I will never forget our Poetry Workshop and the day I finished my poem for Chagigah (arts festival). Throughout BCI, I translated our readings for the non-native English speakers in our class, which allowed me to get a closer reading of the text before our actual workshop time. By reading the poems more closely, using synonyms and hand gestures to assist with the translating, it allowed me to become a stronger writer. In the end, the people I had been working with helped me with the syntax and overall message of my poem; it would not have been the same without them.
What is something you discovered about yourself at BCI?
I took a "dance" class with Josepha as a Saturday morning Shabbat option. During that time, she had us close our eyes and move our bodies freely to the music without the fear of judgement. She taught us to both lean on each other and trust ourselves. And, though I love to dance anyways, I found strength in my body that I never knew existed before. I now trust both my mind and my body to work together.
What advice would you give to an incoming BCIer?
Don't be afraid to dive into the tough parts, and be confident in relying on your fellow BCIers for emotional, physical, and spiritual support. All of you are here to care for one another. Use this time to figure out your strengths and strengthen your weaknesses.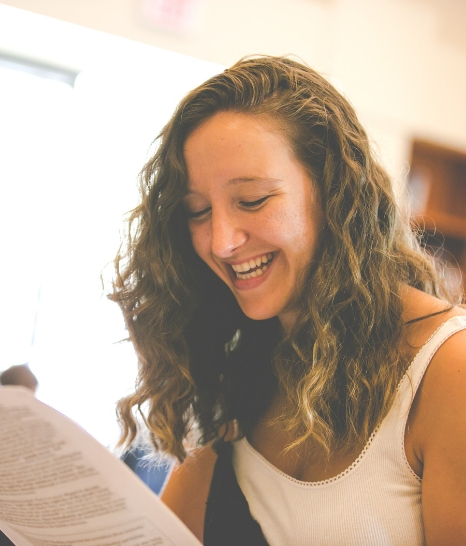 What attracted you to BCI?:
I was drawn to the prospect of merging Judaism with the arts and expression. BCI seemed to be a place for self-discovery, from the spiritual to the physical.
What do you like to do in your free time?
I like to free-write, hang out with friends outdoors, have conversations about Jewish text and/or spirituality, and do yoga.