Meet David Groshoff, Dean, School of Enterprise Management and Social Impact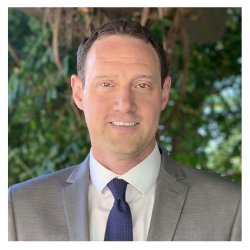 Since 2007, Dean Groshoff has been a faculty member at schools such as Providence College, Northern Kentucky University, Western State, and he currently is a tenured full professor at AJU. Before joining AJU in 2015, Western State's graduating class of 2014 voted Dean Groshoff its "Professor of the Year." His research has been cited globally and generally focuses on board governance, social entrepreneurship, and behavioral finance. Before academia, he spent over a decade as an executive at JPMorgan Asset Management, serving as a portfolio manager of distressed businesses needing turnarounds, as well as serving as the Chief Legal Officer of a mutual fund. Dean Groshoff's practical experience also includes being a board and audit committee member of three publicly traded companies (one ranked by WSJ.com as a Top-100 equity performer of 2005, with a 155% annual return) and a board member of several human rights advocacy nonprofits.
Visit https://www.aju.edu/faculty/david-groshoff to learn more about Dean Groshoff.