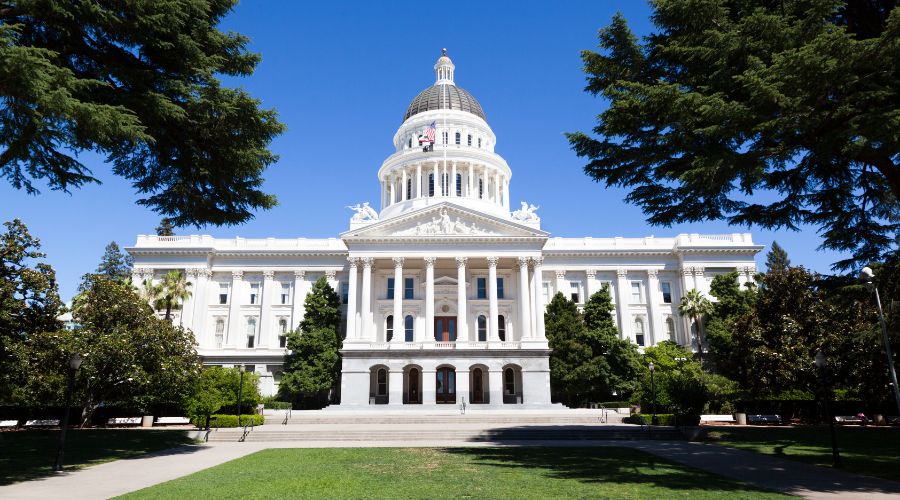 On October 31, 2022, Dr. Michael Berenbaum was appointed to the Governor's Council on Holocaust and Genocide Education established in 2021. The Council will teach the lessons of genocide and will support students, teachers, and families when acts of antisemitism or bigotry occur on school campuses. The Council is tasked with identifying instructional resources to teach students across California about the Holocaust and other acts of genocide and provide young people with the tools necessary to recognize and respond to on-campus instances of antisemitism and bigotry.
"We find ourselves in a moment of history where hate pervades the public discourse," said Governor Newsom. "National surveys have indicated a shocking decline in awareness among young people about the Holocaust and other acts of genocide. But in California, we are offering an antidote to the cynicism that this is how things are and responding to that hate the best way we know how – with education and empathy."
The Council is responsible for developing a volunteer speaker's bureau of individuals – such as Holocaust survivors – that can engage teachers and students in conversation about the lessons of genocide, providing best practices and resources to support schools throughout the state that are dealing with acts of bigotry or discrimination, and hosting educational events and seminars for educators, students, and other interested parties.
The other members announced today are distinguished leaders and experts in Holocaust and genocide education, representing organizations that reflect the diverse groups impacted by the Holocaust and genocide throughout history:
Beth Kean, CEO of the Holocaust Museum LA
Brian Fong, California Program Director for Facing History and Ourselves
Joyce Newstat, Former Chair of the Jewish Family and Children's Services Holocaust Center
Kori Street, Deputy Executive Director of the USC Shoah Foundation
Liebe Geft, Director of the Museum of Tolerance
Roxanne Makasdjian, Executive Director of the Genocide Education Project
Seth Brysk, Central Pacific Regional Director for the Anti-Defamation League
Taylor Pennewell, Executive Director of the Redbud Resource Group
Dr. Berenbaum is the Director of the Sigi Ziering Institute, Distinguished Professor of Jewish Studies at American Jewish University, and world-renowned expert historian on the Holocaust.
To learn more about Dr. Berenbaum's and The Sigi Ziering Institute's contributions to Holocaust education, please visit: https://www.aju.edu/institutes-groups/sigi-ziering-institute.
Contact Communications
Michelle Starkman, M.A., MBA
Vice President, Communications
michelle.starkman

aju.edu
(310) 440-1526
For urgent media inquiries or reporters on deadline, please contact us at:
(310) 571-8264 or
(310) 739-9489