Location
AJU's Familian Campus
15600 Mulholland Drive
Los Angeles, 90077 
Event Details
The Ziegler School of Rabbinic Studies is dedicated to training Conservative rabbis who are deeply versed in Jewish texts and committed to Jewish traditional practice, and who can also transmit the beauty and richness of Judaism to others. The School offers a blend of academic rigor, emotional warmth and openness, and traditional and innovative spirit in the service of God, Torah, and Israel.
---
About our Honorees: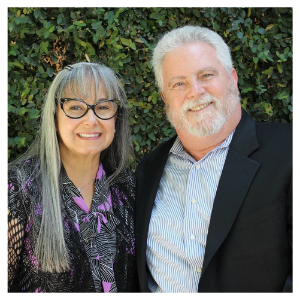 Sandor Samuels is an adjunct professor at CSUN and Loyola Law School. He was President and CEO of Bet Tzedek Legal Services after having served on its Board of Directors for 15 years. Sandy spent more than 35 years in the financial services industry, including 18 years as the Chief Legal Officer of Countrywide Financial Corporation. Sandy serves as the founding Chair of the Board of JLA Special Needs Trust and Services, the Chair of AIPAC's Valley Executive Committee, and a member of AIPAC's National Council. He is past Chair of the Ziegler School of Rabbinic Studies Advisory Board and continues to serve as an Advisory Board member. Sandy is a past President of his synagogue, Adat Ari El. He attended Princeton University and UCLA School of Law. 
Dr. Claudia Wallack Samuels grew up in the South, and moved to Los Angeles as a teenager. Claudia attended Beverly Hills High, Fairfax High (where she met Sandy at a Latin Club party), and graduated from Granada Hills High. She earned her B.A. from the University of Pennsylvania, her M.A. from UCLA, and her Ph.D. in Classics, with a specialty in Ancient Coins and Antiquities, from USC. Claudia has taught undergraduate classes at UCLA, USC, and American Jewish University. She has worked at various antiquities and coin galleries, and has co-authored a book entitled The Numismatic Legacy of the Jews. Claudia serves on the Executive and Campaign Committees of the Providence Cedars-Sinai Tarzana Foundation Board of Governors and on AIPAC's Valley Executive and National Councils. She has also served on the Strategic Planning and Distribution Committee of the Jewish Federation's Valley Alliance, as co-PTA president at Shalhevet High, on the Policy Committee at de Toledo High School, and was a constant volunteer for the Boy Scouts of America.
The Miller Introduction to Judaism Program believes that the Jewish community is immeasurably enhanced by people of all backgrounds. It envisions a Jewish community that sees inclusion as its strength and advocates for the values of welcome, dignity, and respect. Miller Introduction to Judaism is the premier, innovative leader in educating, engaging, and supporting Jews-by-Choice, interfaith couples, and those re-entering the Jewish community.
---