Location
AJU's Familian Campus
15600 Mulholland Drive
Los Angeles, 90077 
Event Details
Choose Kindness: How Kindness has the Power to Heal, Inspire, and Change your Life and Relationships with speaker and consultant, Linda Cohen.
Join us for lunch and an engaging workshop on how engaging in acts of kindness can transform your life, relationships and have an impact on your community.
---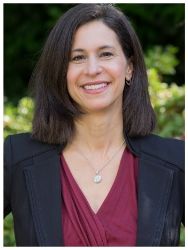 Linda Cohen has been a "kindness catalyst" for over ten years. A nationally recognized kindness expert and professional speaker, her first book, 1,000 Mitzvahs: How Small Acts of Kindness Can Heal, Inspire and Change Your Life, was published by Seal Press in 2011. It is an inspirational guide to a life of gratitude. She delivered a TEDx talk the following year. Since her books publication she has been interviewed in dozens of newspapers and magazines including the Jewish Daily Forward, Jewish Women International Magazine and the Jewish Journal as well as on National Public Radio, NBC and ABC and Fox television.
Cohen keynotes widely for businesses and associations on the Economy of Kindness: How Kindness Transforms Your Bottom Line. It is well known that kindness practices help attract and retain high performing leaders and build stronger organizations. Cohen helps leaders strengthen employee engagement and reduce burnout.
Cohen earned her BA from American Jewish University in the early 1990's - she might still accidentally call it the UJ. She holds an MA in Jewish Communal Services from Brandeis University.
Cohen is a member of the National Speakers Association and is the current past president of the Oregon chapter.
Originally from New England, she's lived in Oregon with her husband for more than 25 years. They have two spirited young adult children and two Cavalier King Charles Spaniels, Ginger and Remy. Cohen loves the beach, is crazy about movies though she has yet to attend the Oscars, practices yoga regularly and will never turn down a good cup of Earl Grey Tea.