Location
AJU's Familian Campus
15600 Mulholland Drive
Bel Air, 90077 
Event Details
This film recounts the true story of the infamous Vel' d'Hiv Roundup of July 1942, in Paris. During this mass arrest by French police, 13,000 Jews, including more than 4,000 children, were sent to the Velodrome d'hiver, an indoor bicycle stadium, held under inhumane conditions, and then deported to Auschwitz. La Rafle focuses on the complicity and betrayal by the Vichy government and French police, which was unacknowledged by the French government until the 1990s.

This 2010 film was directed by Rose Bosch who focuses broadly on the Nazis and the collaborators who set the roundup into motion, as well as the Jews who were taken from their homes and others who tried to help them.

Presented by AJU's Whizin Center & Sigi Ziering Institute and the Consulate Generals of France. Post-screening discussion with Dr. Michael Berenbaum and Consul General Christophe Lemoine. Sponsored by Hillside Memorial Park and Mortuary.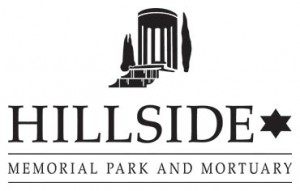 Event Contact
Contact Name
Whizin Center for Continuing Education