Your Jewish Journey Starts at Miller Intro to Judaism
Welcome to the Miller Intro to Judaism Program! We invite you to explore Judaism with us. Whether you are in an interfaith relationship, re-discovering your Jewish heritage, or seek to convert to Judaism, we are here to support your journey.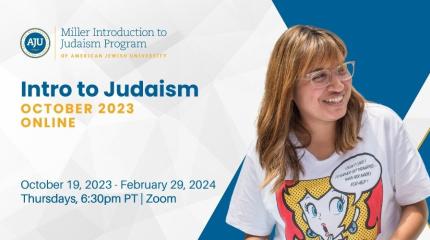 October 19th, 2023 - February 29th, 2024
West Valley/West Hills
6:30 PM
October 26th, 2023 - March 7th, 2024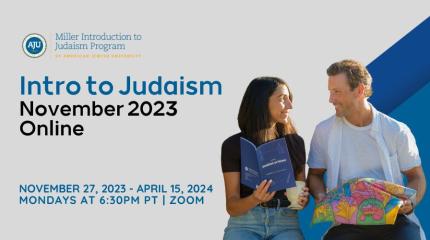 November 27th, 2023 - April 15th, 2024
Stories Around AJU
American Jewish University draws students from a broad geographic region, reflecting a population diverse in culture, background, religion, values and perspectives.
We encourage you to get to know our instructors and leadership, and their dynamic backgrounds.
Much of our success is thanks to generosity of our friends and supporters. Consider making a gift today.