Meet the leadership team at the Miller Intro to Judaism Program, dedicated to helping you succeed and always willing to lend a helping hand. Skilled and knowledgeable, they are approachable and supportive, sharing their expertise and insights. Take advantage of their guidance and support for a rewarding experience. 
---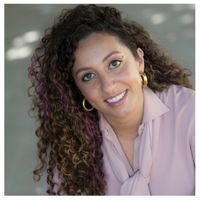 Meet Rabbi Tarlan Rabizadeh
Director Miller Intro to Judaism Program & Vice President for Jewish Engagement
Rabbi Tarlan Rabizadeh is Vice President for Jewish Engagement at American Jewish University, where she directs the Maas Center for Jewish Journeys, Miller Introduction to Judaism Program, and supervises BCI - Brandeis Collegiate Institute, AJU Community Mikvah, and Marriage for Life and Opening Doors courses. Ordained at Hebrew Union College-JIR, Rabbi Rabizadeh is thrilled to contribute her culture-merging sensibility towards creating meaningful and inclusive Jewish experiences at American Jewish University. 
She previously served as director of student life at the University of California Los Angeles (UCLA) Hillel and the Simha and Sara Lainer Senior Jewish Educator, and was also a Jewish Emergent Network Fellow at The Kitchen in San Francisco, as well as a Milken Community High School faculty member. 
Rabbi Rabizadeh holds a bachelor's degree in political science with a minor in Hebrew from Boston University, and a master's degree in Jewish education and Hebrew literature from HUC-JIR. Please feel free to connect with Rabbi Rabizadeh about any questions you may have at tarlan.rabizadeh [at] aju.edu.
---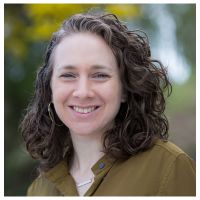 Rabbi Myra Meskin is the Associate Director of the Maas Center for Jewish Journeys at the AJU, where she's honored to walk with those engaging in meaningful identity formation through the Ziering BCI Program, the Miller Introduction to Judaism Program, Marriage for Life and the AJU Community Mikveh. A graduate of the Ziegler School of Rabbinic Studies at American Jewish University, she holds a Masters in Experiential Jewish Education from the Jewish Theological Seminary, and studied in the Pardes Experiential Educators Program. Rabbi Myra doesn't drink coffee, but loves coffee flavored everything (Greek yogurt, ice cream, blended mocha drinks, etc.). She loves yoga, hiking, and singing – whether alone in the car (preferably with country radio turned up and the windows down) or with friends around a Shabbat table, though her singing highlight of the year is in the BCI rotunda. She recently moved back to Los Angeles, her favorite blended landscape of ocean and mountains, with her husband Rabbi Ben Gurin and their daughter Eleanor.
---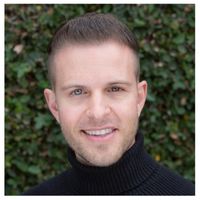 Meet Benjamin Wright, Associate Director of the Miller Intro to Judaism Program. Whether you're a current student, an affiliate or you are just interested in starting your Jewish journey or becoming a Miller Intro partner, Ben is your go-to person. He is happy to walk all students through the process, provide class information, and guidance when it comes to materials, payment, or anything else, and is also here to help program affiliates with any of their questions and needs.  Never hesitate to email Ben directly at intro

aju.edu. He is here to make your experience as seamless as possible. 
---
Janet Djalilmand is the Executive Assistant for the Maas Center and helps ensure that all of the Maas Center programs and events run smoothly. Prior to this, Janet was part of the Valley Beth Shalom clergy team for many years. Whether you are looking to schedule your Mikvah appointment, enroll in a class or program, get class materials, or anything else Janet is happy to guide you and help you get the answers you need to your questions. If you have any program inquiries, you can reach her at maascenter [at] aju.edu (maascenteratajudotedu).