Miller Intro to Judaism Affiliate Summit
Monday, October 19 - Wednesday, October 21, 2020
Brandeis-Bardin Campus of American Jewish University
It's time to connect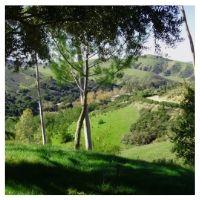 The Intro Program invites you to participate in our first-ever National Affiliate Network Summit at AJU's beautiful Brandeis-Bardin Campus in Simi Valley, California. Connect with other educators teaching the Miller Intro Program curriculum across North America to discuss best practices, priorities, and challenges of welcoming newcomers to Judaism.
We are building a movement for a more inclusive Jewish community. Your presence will help shape that vision. 
This summit has limited space available, so let us know if you can join us today! 
For more information, please contact Deborah Engel Kollin, Relationship Manager, deborah.engelkollin
aju.edu.
This summit is generously supported by a grant from the Crown Family Philanthropies