Meet Rhoda Weisman, Dean of the Graduate School of Nonprofit Management: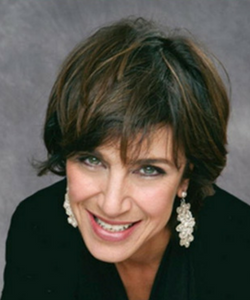 Rhoda Weisman is the Dean of the Graduate School in Nonprofit Management at American Jewish University. She brings with her a vast amount of real-world experience as a social entrepreneur and nonprofit leader specializing in talent and leadership development in the workplace. She will utilize her skills in teaching, advising and coaching non-profit professionals to earn MBA degrees for the social sector, throughout Southern California and beyond. 
Rhoda's prior work, Rhoda Weisman Consulting helped organizations to hire, train, retain and leverage their best talent, greatly increase their community impact and creatively plan for succession. A recognized expert in "next generation" talent development, Rhoda has been at the forefront of innovation for the Jewish community.  
Rhoda was the Founding Executive Director of the Professional Leaders Project (PLP), conceptualized in 2004 to address the talent crisis in the Jewish community. PLP became a model for developing and mentoring next generation leaders and "turning Jewish leadership over to the next generation." Both the "Wall Street Journal" and the "Los Angeles Times" dubbed her a trendsetter in leadership training and development.  
Previously, during more than a decade as Chief Creative Officer at Hillel: The Foundation for Jewish Campus Life, Rhoda envisioned and co-founded 15 national and global ventures for college students, and Gen X and Y alumni. Ventures included the inaugural Hillel Birthright Israel program, Steinhardt Jewish Campus Service Corp,Campus Leaders Initiative among others. Rhoda coached and trained thousands of professional, student and volunteers leaders in community building and engagement techniques still utilized and taught today. Graduates from the ventures Rhoda spearheaded are professional/volunteer leaders in Jewish and secular life across the globe. 
Since May, 2009, Rhoda has consulted with 25 national and local organizations and coached over 100 next-gen, non-profit executives to greatly maximize effectiveness in program impact, fundraising, board-building and lay and professional management. When not coaching and consulting Rhoda proudly serves as the P/T Director of Development for the UCLA Nazarian Center for Israel Studies 
Residing in Los Angeles, California Rhoda is a dedicated mentor to children, teens and young adults. She serves as an active board member of several organizations. Rhoda received the prestigious Allan J Kassin Award for outstanding professional achievement, the Bobbi Asimov Mentoring award and is a proud alumnus of the Wexner Heritage Leadership program.  
---
Meet Debbie Green Assistant Dean of the Graduate School of Nonprofit Management: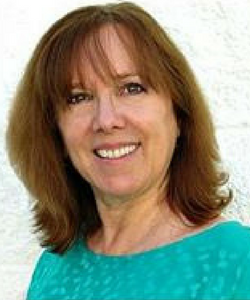 Debbie Green is the Assistant Dean of the Graduate School of Nonprofit Management at American Jewish University, and a proud alumna of the program. The MBA program at AJU cultivates ChangeMakers with passion and purpose, and provides the knowledge and tools for effective nonprofit leadership. Debbie helped create, and is the editor of the MBA online newsletter The ChangeMaker Monthly. She especially enjoys sharing, through social media and the newsletter, the inspiring stories of students, alumni and faculty who have launched innovative social entrepreneurial organizations.
Debbie previously served as Director of Programming for the Pacific Southwest Region of United Synagogue of Conservative Judaism (USCJ) where she was the founder and editor of Kehilla magazine. She created innovative workshops and expanded programming to include topics important to synagogue clergy, professional staff, fundraisers, educators, and lay leaders. Debbie also worked as an award-winning television producer for J. Walter Thompson advertising agency in New York, and on the popular Disney Channel television show The New Mickey Mouse Club.