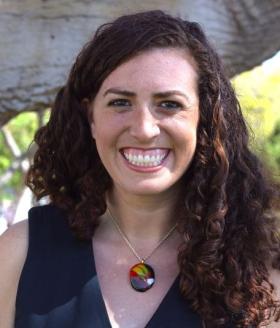 Education

 Master of Jewish Education and Master of Jewish Non-Profit Management - Hebrew Union College, Los Angeles 
Bio

Sasha Kopp joins the AJU faculty from New York City, where she works at Jewish Education Project as a Community Early Childhood and Family Engagement Consultant. In this role, Sasha supports and connects early childhood educators throughout the New York area through networks and professional development opportunities. She comes to this role after two years as the Assistant Early Childhood Director at Central Synagogue in Manhattan. Sasha received two masters degrees at Hebrew Union College in Los Angeles in Jewish Education and Jewish Non-Profit Management. During this time, Sasha also participated in the Wexner Graduate Fellowship / Davidson Scholars Program.

Sasha's passion for early childhood education has brought her to schools are recognized as strong centers of the Reggio Emilia approach from coast to coast. After completing Brandeis University, she was a lead teacher at Temple Beth Shalom Children Center in Needham, MA and then throughout graduate school, she worked as the Administrative Fellow and Judaic Specialist at Temple Israel of Hollywood Nursery School. 

In addition to her early childhood experience, Sasha is also a passionate fused glass artist. She leads glass workshops for all ages, from young children to adults, around New York City. Her workshops, like her work in early childhood, seek to bring a bit of creativity and play into everyday life.