Event Details
The Soul and the Afterlife in Jewish Mystical Tradition
Thursdays, 10:30am-12:00pm PDT
---
Prerequisite Note: Due to the virtual setting of this class, you must have computer capability, including internet access, in order to participate. A camera is also optimal but not required.
---
Most Jews profess a modest agnosticism about the soul and the afterlife, which other religions tend to regard as staples of their belief systems. "That's not our concern" or "we have no afterlife tradition" are common responses to the question. Yet soul traditions are central to the kabbalistic tradition and underly many aspects of traditional Jewish practice.  
This brief course will address traditions of the afterlife through Jewish history, the evolution of the Kabbalah and Jewish practices among the living. 
---
Session 1- From the Bible to the Zohar (July 16, 2020)
This talk will present a number of contradictory Jewish traditions of the afterlife, from lineal resurrection in the Messianic age, to the three-part soul as taught by Sa'adiah Gaon and the Zohar. The initial impulse to posit an afterlife in the Bible was amplified by the belief in the Messiah and the resurrection of the dead, an idea that was formative to Christianity. The idea of a concurrent afterlife flourished in the kabbalistic classic, the Zohar. The Zohar's ideas began to influence Jewish practice in ways that may be startlingly familiar to many Jews.  
Session 2- From the Tsfat Renaissance to the Present (July 23, 2020)
Reincarnation became a central mystical belief after the Spanish expulsion, following the mystical renaissance in the Galilee hill-town of Tsfat. These theories about the soul, the afterlife and potential reincarnation had a galvanizing effect on the spirituality of Hasidism as well as the spiritual lives of North African and Middle Eastern Jews. The sacred nature of the afterlife was influential, as well, on the spirituality of the return to the Land of Israel. This interest, in turn, can be detected in contemporary practices of death and mourning, as well as kabbalistic meditation traditions. 
---
ALL SALES FINAL. NO REFUNDS OR EXCHANGES.
---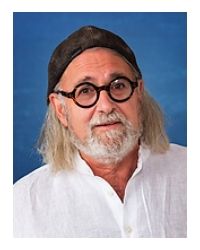 Rabbi Pinchas Giller was ordained at Yeshiva University and received his PhD. from the Graduate Theological Union in Berkeley. His has written four scholarly works on Kabbalah and its central work, the Zohar. Rabbi Giller is on the faculty of the Ziegler Rabbinical School at the American Jewish University. 
Event Contact
Contact Name
The Whizin Center for Continuing Education