Instructor
Danielle Sassman, Dr. Robbie Totten
Event Details
Pandemic Higher Education: Applying Lessons Learned at AJU
Tuesday, 2pm-3:30pm PDT
---
Join the first ever AJU Scholars Symposium, dedicated to analyzing the changing nature of Jewish life before, during and after the global pandemic. Each week, you are invited to join this intimate, unparalleled intellectual exploration as an active participant, where you will observe, discuss, review, and share feedback on the materials presented by AJU scholars and their guests.
Each week, Prof. Michael Berenbaum will moderate a session by different scholars, who will present papers on a diverse set of topics - from the future of synagogues, to medical ethics, to changes in education. Each session provides a unique opportunity to engage with and learn from distinguished thought leaders, scholars, and rabbis, who will converse with colleagues – and you!
---
Spaces to each session are extremely limited to give ample opportunity for discussion, so we encourage you to enroll today to participate in this premiere opportunity.
---
June 1st Presenters:
Danielle Sassman, Senior Director of Institutional Research, American Jewish University 
Dr. Robbie Totten, Chief Academic Officer, American Jewish University
---
ALL SALES FINAL. NO REFUNDS OR EXCHANGES.
---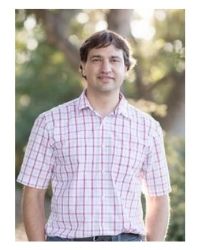 Dr. Robbie Totten, PhD, is the Interim Chief Academic Officer and an Associate Professor of Politics and Global Studies at American Jewish University (AJU). He previously was a Visiting International Relations Assistant Professor at UCSB and Political Science Lecturer at UCLA. He writes on national security, foreign relations, U.S. immigration policy, and the American Founding, and his over ten academic publications have appeared in journals such as the Georgetown Immigration Law Journal, Diplomatic History, and Defense & Security Analysis. He feels privileged to have coached AJU's undergraduate Model United Nations team.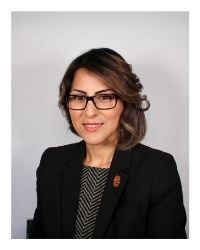 Danielle Sassman is AJU's Senior Director of Assessment, Institutional Research, and Registrar Services. She leads in the development, implementation, and monitoring of academic-wide assessment and evaluation, and academic institutional data across the University for institutional effectiveness, assessment, accreditation, and regulatory mandates. She also oversees all aspects of the Office of Registrar Services. Danielle is currently a doctoral candidate at the University of Southern California in pursuit of the Doctorate of Education (Ed.D) in Organizational Change and Leadership and has recently been named a recipient of this year's Top 100 Visionaries in Education by the Global Forum for Education and Learning (GFEL).
Event Contact
Contact Name
The Whizin Center for Continuing Education