Instructor
Dr. Rotem Rozental, Gustavo Herrera, Adam McKinney
Event Details
Jewish Creativity During and Post COVID
Tuesday, 2pm-3:30pm PDT
---
Join the first ever AJU Scholars Symposium, dedicated to analyzing the changing nature of Jewish life before, during and after the global pandemic. Each week, you are invited to join this intimate, unparalleled intellectual exploration as an active participant, where you will observe, discuss, review, and share feedback on the materials presented by AJU scholars and their guests.
Each week, Prof. Michael Berenbaum will moderate a session by different scholars, who will present papers on a diverse set of topics - from the future of synagogues, to medical ethics, to changes in education. Each session provides a unique opportunity to engage with and learn from distinguished thought leaders, scholars, and rabbis, who will converse with colleagues – and you!
---
Spaces to each session are extremely limited to give ample opportunity for discussion, so we encourage you to enroll today to participate in this premiere opportunity.
---
May 25th Presenters:
Dr. Rotem Rozental, Chief Curator, Senior Director of Arts and Culture, AJU
Gustavo Herrera, Executive Director, Arts for LA
Adam McKinney, Co-Founder & Co-Director, DNAWORKS
---
ALL SALES FINAL. NO REFUNDS OR EXCHANGES.
---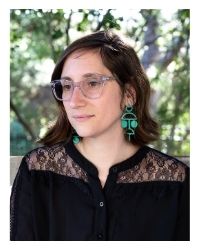 Dr. Rotem Rozental is Chief Curator and Senior Director of Arts and Culture at American Jewish University. Israeli photo-historian, scholar, consultant, lecturer and mother (not necessarily in that order!), her writings appeared in Artforum.com, Tablet, Philosophy of Photography, Tohu Magazine, and Alaxon, among other outlets. Rotem's work has been recognized and supported by various organizations, including Artis, Independent Curators International (ICI) and The Center for Jewish History.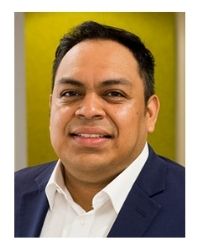 Gustavo Herrera was appointed as Arts for LA's Executive Director in December 2018.   
Most recently, Gustavo served as the Western Regional Director for Young Invincibles (YI), where he set strategic direction and advanced YI's policy priorities on health care, higher education, jobs, and civic engagement for the region. Prior to his policy advocacy role, Gustavo was the Chief Operating Officer (COO) of LA Plaza de Cultura y Artes (LAPCA), overseeing the day-to-day operation of a county museum, including the oversight of a master plan committee responsible for developing three acres of additional museum campus. From 2010-2012, Gustavo led the Maestro Foundation, a classical music and performance arts foundation. Between 2007-2010, he assessed and recommended business growth strategies in the US marketplace for the global Fortune 500 Company, American Honda Motors, Co. 
Gustavo holds a Master of Business Administration (MBA) degree from American Jewish University and a dual Bachelor of Arts in Global Studies with an emphasis in socio-politics and economics and Art History from the University of California Santa Barbara. Gustavo serves on the Board of Directors of California Forward, Mt. San Antonio College Foundation and Californians for the Arts. He is an Advisory Board Member for the California Physician's Alliance and the American Jewish University MBA program.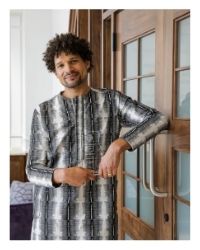 Adam W. McKinney is the Co-Founder and Co-Director of DNAWORKS, an arts and service organization committed to healing through the arts and dialogue. In 2019, DNAWORKS co-convened the "1012 Leadership Coalition" to acquire and transform Fort Worth, TX's former KKK Klavern No. 101 Auditorium into the Fred Rouse Center and Museum for Arts and Community Healing. McKinney danced professionally with Alvin Ailey American Dance Theater, Béjart Ballet Lausanne, Alonzo King LINES Ballet, Cedar Lake Contemporary Ballet, and Milwaukee Ballet Company. He served as a U.S. Embassy Culture Connect Envoy to South Africa through the U.S. State Department and was named one of the most influential African Americans in Milwaukee, WI by St. Vincent DePaul. He holds a B.F.A. in Dance Performance (Butler University) and an M.A. in Dance Studies with concentrations in Race and Trauma theories (NYU-Gallatin). McKinney is an Assistant Professor of Dance at Texas Christian University in Fort Worth.
Event Contact
Contact Name
The Whizin Center for Continuing Education