Event Details
Choosing Humanity Over Technology: A Jewish Perspective
Tuesday at 12:00pm PDT
____________________________________________________________________________________________________________________
In The Future is Analog: How to Create a More Human World, business and culture writer David Sax asks us to embrace the deeply-seated love for analog things that we discovered in our hearts during the pandemic—in particular, the importance of community to faith and religious experience. After a year of Zoom Passovers and socially distanced Shivas, when David finally attends an outdoor, in-person Yom Kippur service in September 2020, he writes, "For the first time in half a year, I was experiencing something that was real, human, and visceral and that could not be digitized. It wasn't futuristic. In fact, it was about as timeless a moment as it gets." Learn how to choose community over convenience, and humanity over technology in this conversation with author David Sax and AJU's Dean & Professor of Business & Law David Groshoff.
____________________________________________________________________________________________________________________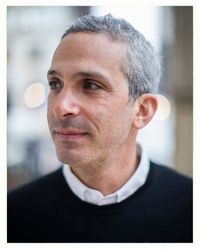 David Sax is a writer, reporter, and speaker who specializes in business and culture. His book The Revenge of Analog was a #1 Washington Post bestseller, was selected as one of Michiko Kakutani's Top Ten books of 2016 for The New York Times, and has been translated into six languages. He lives in Toronto.
____________________________________________________________________________________________________________________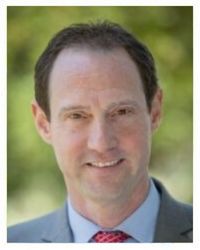 Prior to beginning his term as AJU's Dean of the School of Enterprise Management and Social Impact on July 1, 2020, David Groshoff was a tenured Professor of Business & Law at AJU, joining the faculty in 2015 and teaching both in the graduate business school's MBA program and serving as the undergraduate business department Chair. 
Dean Groshoff also served as an Associate Professor of Law & Director of the Business Law Center at the Western State College of Law in Orange County from 2010-2014, where the school's graduating class of 2014 voted him its "Professor of the Year." He began his full-time academic career as an Assistant Professor of Finance at the Providence College School of Business in Providence, Rhode Island.
His research straddles the nexus of Finance, Governance, Ethics, and Law, often using social entrepreneurship as the overlay, and his publications have been cited globally and used as coursepack readings at schools such as Harvard and UCLA.
Prior to academia, Dean Groshoff spent over a decade as an executive at JPMorgan Investment Management, where he not only served as a discretionary portfolio manager of several billion dollars of special situations assets (ranging from private equity to distressed debt), but also as the Chief Legal Officer of a mutual fund.
His practical experience also includes serving on the boards and audit committees of three publicly traded companies (one ranked by WSJ.com as a Top-100 equity performer of 2005, with a 155% annual return), creating a number of businesses with a former national entrepreneur of the year, and continuing to oversee his own consulting firm focused on illiquid asset valuation and management for a client base of Wall Street and governmental entities. He also has served on the boards of a number of human rights advocacy nonprofits.
____________________________________________________________________________________________________________________