Location
AJU's Familian Campus
15600 Mulholland Drive
Los Angeles, 90077 
Event Details
Cancel Culture and Antisemitism with Bari Weiss and Nellie Bowles
7-8pm PST
---
The concept of cancel culture—silencing those whose words or actions violate an evolving set of norms – is now the subject of frequent discussion on the news, social media, and in general conversation. Many argue that "cancel culture" has transformed from a movement that seeks justice by holding people accountable into something more akin to a mob mentality and in direct opposition with the spirit of the First Amendment.
As the world becomes more alert of racial prejudice and discrimination, those who are publicly and vocally proudly Jewish, pro-Israel and/or Zionists are not immune to the accusations of the "woke" and fear being "cancelled" or removed from public discourse altogether. At what point does being "woke" in the cancel culture era cross over into one of oldest forms of prejudice - antisemitism?
Join journalists Nellie Bowles and Bari Weiss, alongside AJU's President Jeffrey Herbst, as they examine the threat cancel culture poses on free speech, reflect on their personal experiences, and take a closer look at the blurred lines between "cancel culture" and antisemitism.
COVID-19 Vaccine Policy:
With the intention of safeguarding our community, American Jewish University has implemented a mandatory vaccination policy. All visitors coming to campus must submit their proof of vaccination or negative PCR Covid test taken within 72 hours prior to the date of the event in order to attend, unless receiving an approved exemption for medical or religious reasons. The full vaccination policy and information on how to submit an exemption can be found HERE.
Please submit proof of vaccination HERE.
---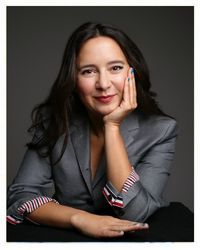 National Jewish Book Award and a Natan Notable Book Award. In 2021, Bari Weiss launched the "Common Sense with Bari Weiss" Substack newsletter and "Honestly with Bari Weiss" podcast. From 2017 to 2020, Bari was an opinion writer and editor at The New York Times. Before that, she was an op-ed and book review editor at The Wall Street Journal and a senior editor at Tablet Magazine.
---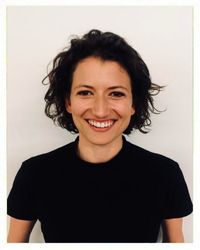 Nellie Bowles is a correspondent for the New York Times, focused on business and culture stories. Prior to joining the Times, Nellie was a correspondent for VICE News Tonight on HBO and a writer for the Guardian, Recode, and California Sunday. She is currently writing a book of essays.
Nellie is currently converting to Judaism and has been regularly writing about her experience on "Chosen by Choice." Nellie is engaged to the journalist Bari Weiss.
---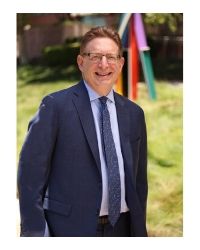 Dr. Jeffrey Herbst is the fourth president of American Jewish University.  At AJU, he has focused on promoting innovation in the university's academic programs.  He has also supported the growth of the Maas Center for Jewish Journeys, expansion of the B'Yachad/Together digital platform, and capital improvements on the Brandeis-Bardin Campus.
Prior to joining AJU, Dr. Herbst was president and CEO of the Newseum and the Newseum Institute in Washington, DC. From 2010 to 2015, he was president of Colgate University, where among other accomplishments he is credited with helping the university complete its nearly half billion-dollar fundraising campaign, leading the development and initial implementation of a university-wide strategic plan, and increasing the diversity and academic caliber of its educational programming.
Dr. Herbst earned his bachelor's degree, summa cum laude, from Princeton University, and a master's degree and doctorate in political science from Yale University. He is the author of the award-winning "States and Power in Africa" and, with several co-authors, the just-published "Making Africa Work."
---
Event Contact
Contact Name
American Jewish University