Event Details
What Skills Do Couples Need Right Now?
10am PST
---
We encourage everyone to watch the presentation live. It will not be available to view as we are currently working behind the scenes to improve the user experience.
---
After eight months in lockdown, every relationship is under pressure. Stress is high, tolerance is low, and everyone is feeling it.
We welcome Rabbi Raffi Bilek, LCSW-C, to share key takeaways that every relationship needs right now.  Join this must-hear conversation with Rabbi Sherre Hirsch.
Preview Rabbi Bilek's upcoming book, The First Ten Letters: Secrets of the Universe Hiding in Plain Sight.
---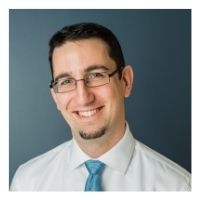 Rabbi Raffi Bilek is a practicing couples and family therapist and Director of the Baltimore Therapy Center, as well as Director of the Montgomery County Abuse Intervention Program for domestic violence offenders, and Director of K'nafayim, a family services nonprofit in Baltimore. He also provides religious guidance and relationship coaching for Jewish individuals and couples across the globe at FrumCounselor.com. He is the author of five social-issues children's books and an upcoming book on the foundations of the Jewish worldview, "The First Ten Letters: Secrets of the Universe Hiding in Plain Sight." Bilek is proudly outnumbered by the women in his household, with four delightful biracial daughters so far. He enjoys doing creative projects with his family, such as the mostly-successful construction of a climbing wall in their basement.
Bilek speaks four languages and programs in two. He is a nationally ranked Scrabble champion, and he will crush you if you challenge him to a game.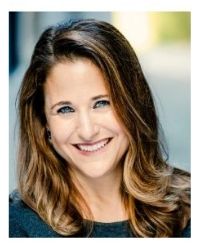 Rabbi Sherre Hirsch is the Chief Innovation Officer for American Jewish University. Rabbi Hirsch made headlines as the first female rabbi at Sinai Temple, the largest Conservative congregation on the west coast. She served as Senior Rabbinic Scholar at Hillel International, where she created and developed Hillelwell, an initiative for Hillels worldwide to become the recognized address for preventative mental health. A thought leader on spirituality and religion, Rabbi Hirsch has appeared on the Today Show, ABC News, Extra, and PBS, among other outlets, and has been a contributor to Time.com, Oprah Magazine, the Jewish Journal, the Hollywood Journal, and more. She is the author of "Thresholds, How to Live Fearlessly and Regret Free" (featured in "Hot Type" in Vanity Fair), and "We Plan, God Laughs, What to do When Life Hits You Over the Head" (recognized on Amazon's Top 100 List). Rabbi Hirsch was ordained by the Jewish Theological Seminary of America.
Event Contact
Contact Name
The Whizin Center for Continuing Education