Event Details
Book Launch: The Netanyahus with Joshua Cohen
12pm PDT
---
We encourage everyone to watch the presentation live. It will not be available to view as a recording as we are currently working behind the scenes to improve the user experience.
---
A job interview goes awry for the exiled patriarch of Israel's First Family in this riotous novel.
Joshua Cohen mixes fiction with nonfiction in his latest novel The Netanyahus, sprung from an anecdote told by critic Harold Bloom about the time he hosted Benzion Netanyahu, father of Israel's Prime Minister, Benjamin Netanyahu, for a campus visit at Cornell.
Corbin College, not quite upstate New York, winter 1959–1960: Ruben Blum, a Jewish historian—but not an historian of the Jews—is co-opted onto a hiring committee to review the application of an exiled Israeli scholar specializing in the Spanish Inquisition. When Benzion Netanyahu shows up for an interview, family unexpectedly in tow, Blum plays the reluctant host to guests who proceed to lay waste to his American complacencies.
Join author Joshua Cohen in conversation with AJU President Dr. Jeffrey Herbst to discuss this wildly inventive, genre-bending comedy about blending, identity, politics, and the Jewish concept of 'chosenness'.
To purchase the book, please click here.
---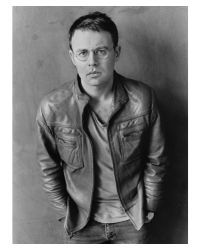 Joshua Cohen is the author of several books of fiction and nonfiction, including the novels Book of Numbers and Moving Kings; the short story collection Four New Messages; and most recently, the nonfiction collection Attention: Dispatches from a Land of Distraction. Cohen was awarded Israel's 2013 Matanel Prize for Jewish Writers, and in 2017 was named one of Granta's Best Young American Novelists.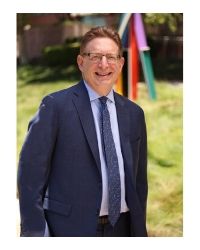 Dr. Jeffrey Herbst is the fourth president of American Jewish University. At AJU, he has focused on promoting innovation in the university's academic programs. He has also supported the growth of the Maas Center for Jewish Journeys, expansion of the B'Yachad/Together digital platform, and capital improvements on the Brandeis-Bardin Campus. Prior to joining AJU, Dr. Herbst was president and CEO of the Newseum and the Newseum Institute in Washington, DC. From 2010 to 2015, he was president of Colgate University, where among other accomplishments he is credited with helping the university complete its nearly half billion-dollar fundraising campaign, leading the development and initial implementation of a university-wide strategic plan, and increasing the diversity and academic caliber of its educational programming. Dr. Herbst earned his bachelor's degree, summa cum laude, from Princeton University, and a master's degree and doctorate in political science from Yale University. He is the author of the award-winning "States and Power in Africa" and, with several co-authors, the just-published "Making Africa Work." In addition to many books and articles, he has been published in Foreign Affairs, Foreign Policy, The New York Times, The Wall Street Journal and many other digital and print publications around the world.
Event Contact
Contact Name
The Whizin Center for Continuing Education