Event Details
The Evolution of Urban America in the Post-Pandemic World
7pm PDT
---
We encourage everyone to watch the presentation live. It will not be available to view as a recording as we are currently working behind the scenes to improve the user experience.
---
Before the pandemic, cities were seen as centers and drivers for commercial, creative, and social progress. Will they retain those critical roles once the pandemic is over?
Join Mike Feuer, Los Angeles City Attorney, for a detailed conversation on how the future will look for literally tens of millions of people. Mr. Feuer has also served on the LA City Council, in the California State Assembly and was executive director of Bet Tzedek Legal Services.
---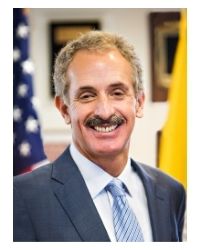 Los Angeles City Attorney Mike Feuer has long been one of California's leading lawyers and lawmakers. As LA's chief lawyer and prosecutor since July, 2013, he has brought an innovative, problem-solving focus that combines fair and effective prosecution with initiatives to improve public safety and the quality of life throughout the city. Mike's office also has been at the forefront of key national issues ranging from gun violence prevention and consumer protection to justice system reform and successful challenges to Trump Administration policies that threaten fundamental rights, public safety, and the fair allocation of federal funding and political representation.
Mike has also served as a member of the California Assembly and Los Angeles City Council.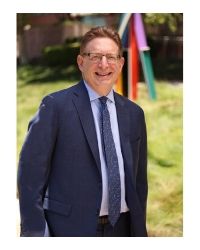 Dr. Jeffrey Herbst is the fourth president of American Jewish University.  At AJU, he has focused on promoting innovation in the university's academic programs. He has also supported the growth of the Maas Center for Jewish Journeys, expansion of the B'Yachad/Together digital platform, and capital improvements on the Brandeis-Bardin Campus. 
Prior to joining AJU, Dr. Herbst was president and CEO of the Newseum and the Newseum Institute in Washington, DC. From 2010 to 2015, he was president of Colgate University, where among other accomplishments he is credited with helping the university complete its nearly half billion-dollar fundraising campaign, leading the development and initial implementation of a university-wide strategic plan, and increasing the diversity and academic caliber of its educational programming. 
Dr. Herbst earned his bachelor's degree, summa cum laude, from Princeton University, and a master's degree and doctorate in political science from Yale University. He is the author of the award-winning "States and Power in Africa" and, with several co-authors, the just-published "Making Africa Work." In addition to many books and articles, he has been published in Foreign Affairs, Foreign Policy, The New York Times, The Wall Street Journal and many other digital and print publications around the world. 
Event Contact
Contact Name
The Whizin Center for Continuing Education